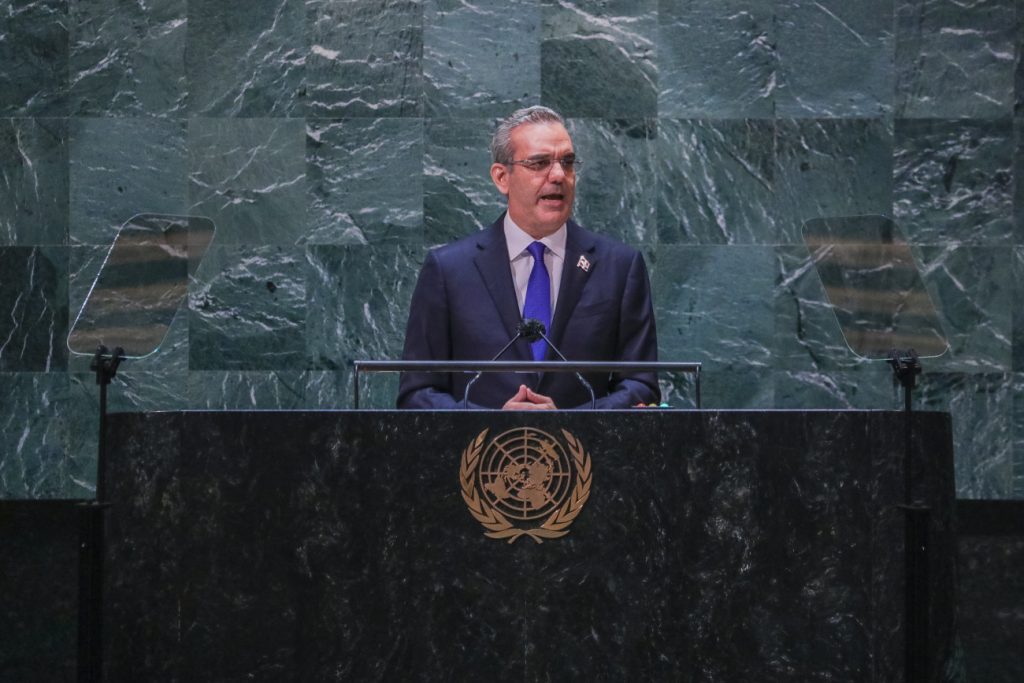 At a time when the world has seen images this week that exemplify the despair of the Haitian people, President Luis Abinader used the platform of the 76th General Assembly of the United Nations to call for Haiti to become a global priority. He said the exploding situation in Haiti is becoming a regional threat beyond the borders of that country. The situation is at an extreme that thousands of Haitians attempt to cross into the United States through Texas, being repealed by men on horses.
Speaking during the 76th UN general debate, Abinader urged the international community to prioritize Haiti's situation. "No unilateral action is sufficient to overcome the dramatic situation. It is imperative that the international community not abandon the Dominican Republic at a time when insecurity levels are leading that country to self-destruction," said President Abinader. Abinader said that the extreme situation in Haiti is impacting the Dominican Republic and will soon affect the region.
President Abinader explained that the division in Haiti's business and political leadership has resulted in gangs taking over and controlling the territory. "Haitians are not able to bring peace to their country and establish order," said Abinader. He stressed that security is the most important concern in Haiti. "Only after achieving that can fair and trustworthy elections be carried out," he said. He called for the drafting of a new social and economic plan with resources and solidarity of the international community. "Humanitarian measures are not enough for Haiti," he stated.
"The Dominican Republic has shown solidarity and collaboration with Haiti, but we say there is not and will be a Dominican solution to the crisis in Haiti," said the President.
During the speech at the UN, President Abinader also urged for wealthy countries to make available funds for medium and small-sized countries to combat the effects of climate change.
Furthermore, he urged developed countries to make available funds sourced through multilateral organizations for lending at preferential rates to small and medium-sized countries that have had to take on large new debt to pay for the high cost of the Covid-19 pandemic.
He called multilateralism the path to advance "without leaving anyone behind."
Read more in Spanish:
Noticias SIN
N Digital
Listin Diario
Diario Libre
23 September 2021