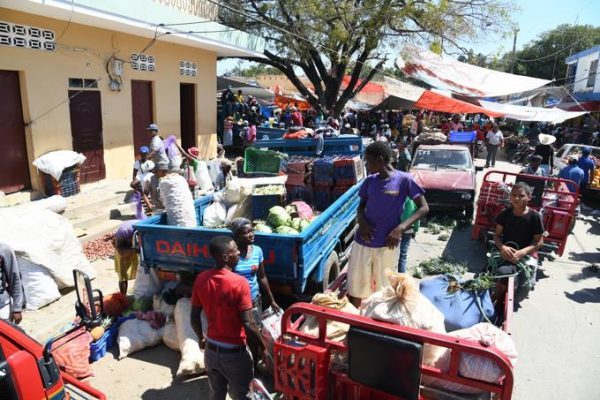 For decades, the Dominican Republic has had a lax attitude towards immigration. It is a land of emigrants, with hundreds of thousands living all around the world, many undocumented. The Bible verse, "Do unto others as you would have them do unto you" has always prevailed.
There are also practical issues at stake. The long land border with Haiti makes it very costly and practically impossible to stop undocumented Haitians from crossing over to a land where they find jobs in farming, construction, households and free medical services at public hospitals.
Yet, Haiti's political, economic, and social crisis has been escalating in recent years, and migration is increasing. Now the Abinader administration has announced new measures to oblige businesses to regularize their workers. The National Migration Council is ordering that the migratory laws be met and is giving companies 90 days to legalize the status of their workers.
In an interview with Hoy, Migration Agency (DGM) director Enrique García expressed the government's concerns. "If we don't get on with this, we will lose our country without firing a shot," he said. He expressed concern the DR could see situations such as those in Kosovo. Likewise, he alerted that the criminal gangs that control Haiti could stake claims in the Dominican Republic.
Interviewed by Héctor Herrera Cabral in the program D'Agenda on Channel 11 on Sunday, 10 October 2021, the migration director deplored the abandoning of migratory laws in the recent past governments. He says the challenges ahead are titanic.
He said that 20 years ago when he was Commissioner for the Reform and Modernization of Justice, a census was made that showed that the prison population of Haitian origin was minimal, contrary to what is happening today when already 10% of the crimes and offenses committed in the country are carried out by Haitian immigrants.
"Look I have no doubt, and I don't know if you are going to see it, or I am going to see it, that here, I don't know how fast illegal immigration accelerates, 10, 15, or 20 years, if we don't get on this we are going to lose our country without firing a shot, and there is the example of Kosovo and that part of the world," hammered the general director of Migration.
He assures that at the rate things are going, with Haitians participating in criminal activities, the country will not only be invaded peacefully, but crime will get worse. He mentioned that in Haiti there are currently eight or nine criminal gangs that are the ones that control that territory.
"We have to start regularizing this situation, we cannot lose our country," Enrique Garcia stressed during the interview.
He complained that in Haiti, there is no reliable voice, since there is no recognized president, no respected prime minister, no Congress, in conclusion, there is no one to talk to.
"What is left for you when you have such a neighbor is to protect your home, your property and your family, and that is what President Luis Abinader has planned with the border project," he said.
He explained that this project is not a simple fence, or a wall, it is a project to protect the border.
He said that the Haitian problem must be tackled from different angles, and the first is to secure the border, because Migration does little when it deports the undocumented immigrants and then lets them enter again and again.
He backs penalizing those who employ undocumented immigrants, those who rent houses to them, those who transport them in vehicles. He reminded that all of this is already penalized by law.
He added that different solutions are needed to be implemented for the country to try to stop the rising pace of migration, and then to carry out the necessary studies, to hire the foreign labor that the country needs, but all regularized according to the laws.
Read more in Spanish:
Hoy
Listin Diario
Listin Diario
Listin Diario
11 October 2021