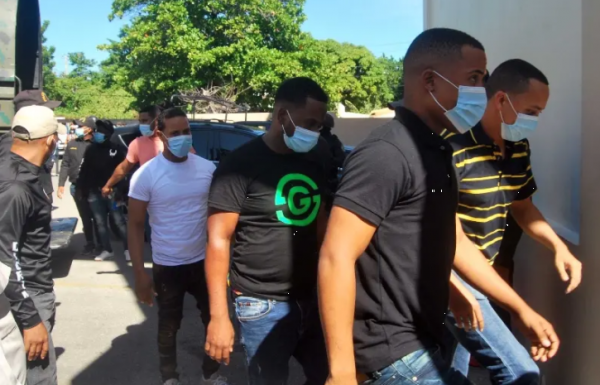 The Barahona court hearing the case against 14 members of the Police in Barahona that are accused of stealing a catch of drugs from drug traffickers were sent to preventive custody. Judge Maria Valenzuela gave the defense and prosecutors a year's time to prepare the case. The case was declared complex.
The theft of the drugs occurred on 28 August 2021. The general public learned about it when one of the involved police agents was kidnapped by other police who felt they had been cheated in the distribution of the spoils.
The police were ordered to await their trial in the jails in Neiba, Jimaní, Baní and Najayo.
Read more in Spanish:
Diario Libre

25 November 2021