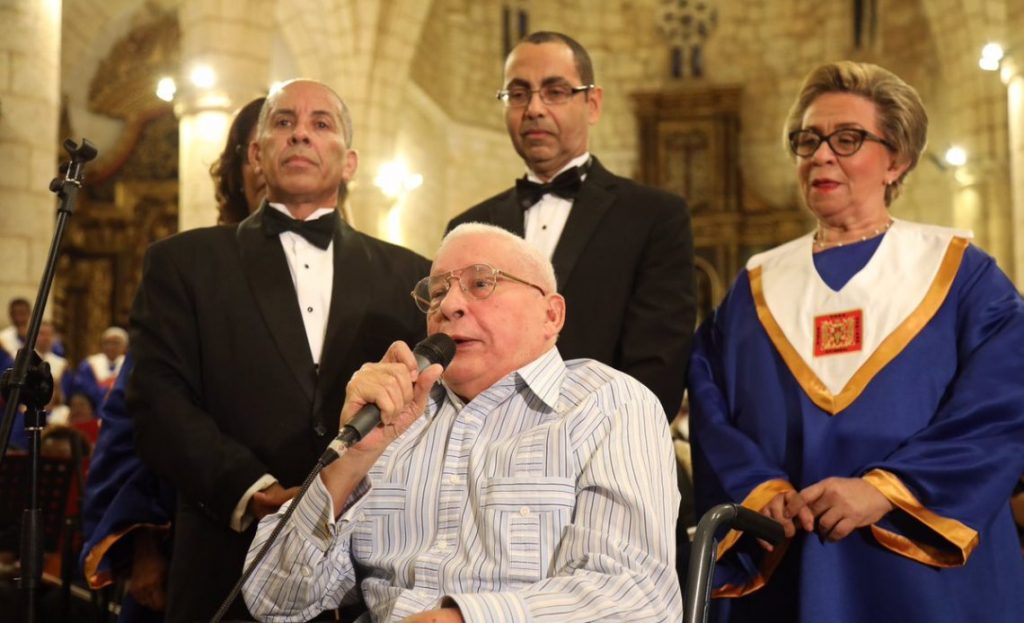 José E. Delmonte Peguero, founding director of the Santo Domingo Cathedral Choir and promoter of choir movement in the Dominican Republic passed away due to health problems associated to his advanced age.
He is mourned at the Blandino Funeral Home on Av. Abraham Lincoln.
He is recognized for founding the choirs of the Navy, the Army, the Police and the Air Force. Also, those at several social clubs – Naco, Arroyo Hondo, included. He also served as director of Bellas Artes and was under secretary of Education.
"His legacy will always remain in the cultural historical memory of the country," National Choirs has said in a statement.
Read more in Spanish:
N Digital

Diario Libre
25 November 2021