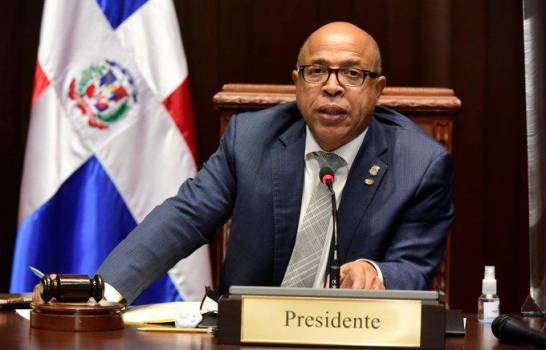 The Chamber of Deputies began the reading of the 422-article Penal Code bill during the Wednesday, 1 December 2021 session. The president of the Chamber of Deputies, Alfredo Pacheco (PRM-National District) says he expects his fellow legislators to vote for the code as received from the Senate. He said that already a bicameral committee had reviewed the bill and harmonized the changes.
Pacheco explained that the dissenting report presented by senators Antonio Taveras and Faride Raful and deputies Jose Horacio Rodriguez and Santiago Vilorio Lizardo will be read next. Next, the floor will open to debates. Pacheco expects the debates to be short because the Chamber of Deputies spent months already debating the bill when it was in that Chamber. He says that 90% of the Penal Code is the same as that passed in the Chamber of Deputies.
Pacheco is confident the Penal Code will pass in Congress in this legislature. The Penal Code has been debated in Congress for around 20 years. In the past, when it was sent to the Presidency for signing, both Leonel Fernandez and Danilo Medina vetoed the bill.
The Penal Code bill is indeed a hot potato. The amended version includes new dispositions that create privileged courts for the military, and it includes an article whereby corruption crimes in government cannot be persecuted after 20 years. It again doesn't include the exceptions for abortion.
Read more in Spanish:
El Caribe

Diario Libre

2 December 2021