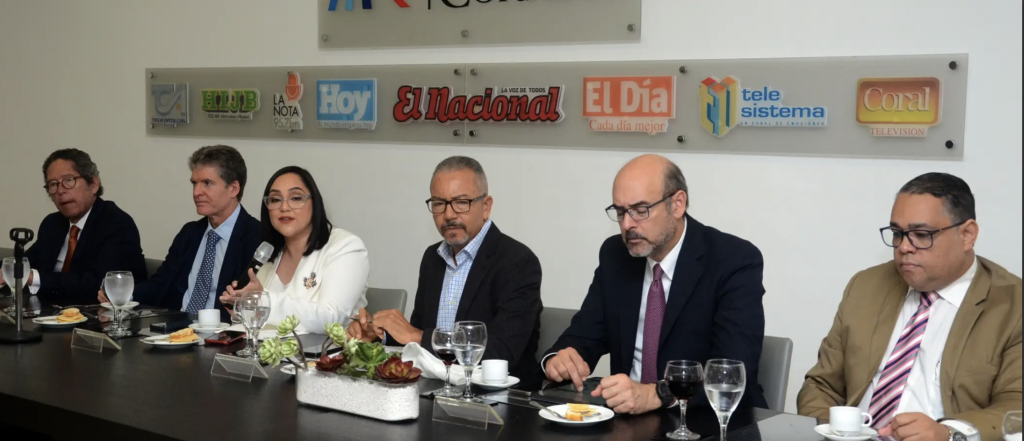 Fernando González, José Alfredo Corripio, Elizabeth Mena, Miguel Febles, Roberto Despradel and Enver López Milander / El Dia
The president of the Dominican Exporters Association (Adoexpo), Elizabeth Mena is rallying exporters to increase trade with the Caribbean. "There is a great business opportunity there. Obviously, it is not just about selling once, it is about maintaining the market, that is the great challenge," she said when speaking during the Corripio Communications Group weekly luncheon. She said Adoexpo has an Export Promotion Plan to achieve this objective.
"The great challenge we have is to plan and know where we are going, but, above all, to determine the market and which are the products with which we are going to excel," she emphasized.
She remarked that for the country to be stronger in exports, much work has to be done with producers so they can...