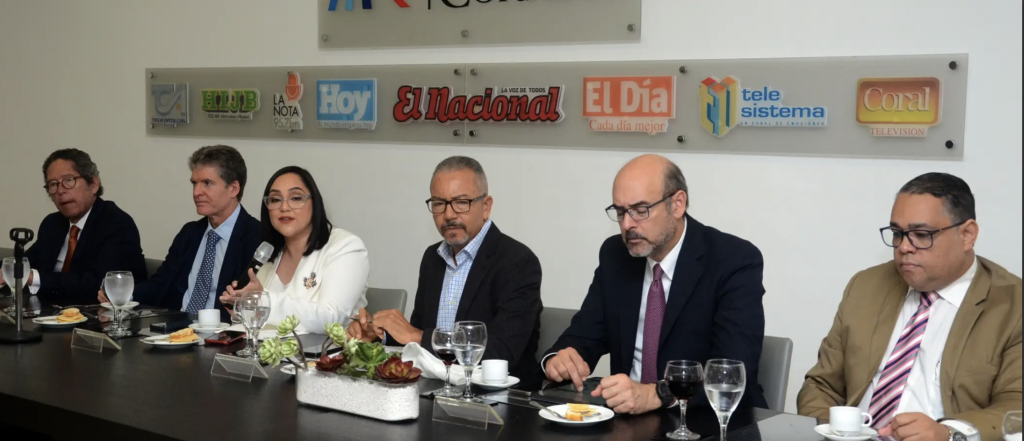 The president of the Dominican Exporters Association (Adoexpo), Elizabeth Mena is rallying exporters to increase trade with the Caribbean. "There is a great business opportunity there. Obviously, it is not just about selling once, it is about maintaining the market, that is the great challenge," she said when speaking during the Corripio Communications Group weekly luncheon. She said Adoexpo has an Export Promotion Plan to achieve this objective.
"The great challenge we have is to plan and know where we are going, but, above all, to determine the market and which are the products with which we are going to excel," she emphasized.
She remarked that for the country to be stronger in exports, much work has to be done with producers so they can respond to the demand.
According to Mena, the diversity of local exports brings advantages and disadvantages. She said that the range is so wide, there are many products and markets to reach.
For the Dominican Association of Exporters (Adoexpo), the Free Trade Agreement between Central America and the United States (DR-CAFTA), has meant a two-way growth.
Roberto Despradel, economic advisor and vice president of Consultoría Económica, Financiera y de Comercio Internacional (DASA), highlighted the increase in trade with the United States after DR-CAFTA.
While participating in the weekly luncheon of the "Corripio Communications Group," Roberto Despradel said that the greatest contribution of DR-CAFTA to the Dominican Republic has been in increasing rules clarity.
Read more in Spanish:
Hoy
El Dia
23 June 2022