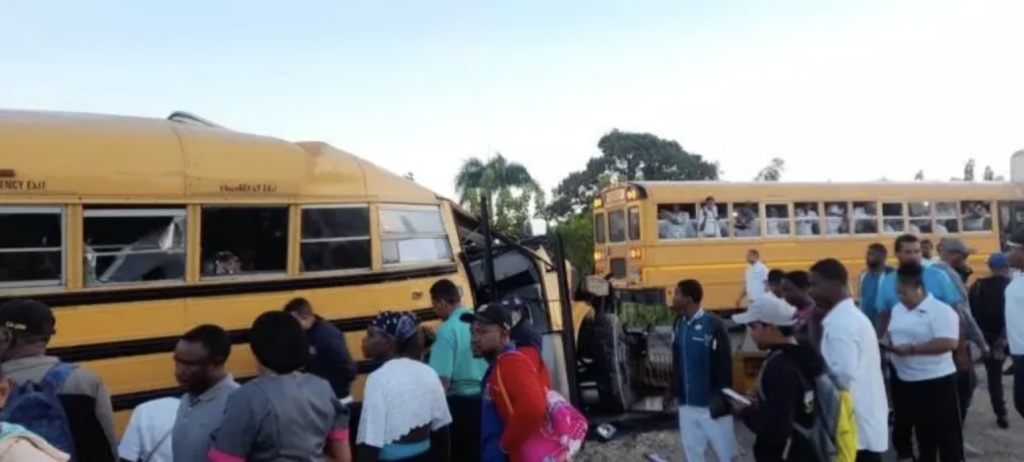 The driver of one of the buses involved in the accident in La Otra Banda, Higüey, is in the custody of the Traffic and Land Transportation Safety (Digesett) until he is medically discharged, El Dia reports.
Gregorio Yan Martínez, driver of the Aviam bus company, suffered injuries in the incident, but is stable at the Antonio Musa hospital in San Pedro de Macorís where family members took him.
The incident occurred between six and seven in the morning on Saturday, 9 September 2023 and resulted in the death of nine Punta Cana area resorts employees.
The names of the deceased are: José Luis Rojas Cruz, 40 years old, who drove one of the buses; 49-year old Yudy Familia Romero; 31-year old Arquímedes Tolentino Guillén; 34-year old Francisca Gil Pérez; 31-year old Zoribel Carpio Cuello; 31-year old Juan Bautista Nuñez, and 47-year old Santa Caraballo and Erickson García Moreta...