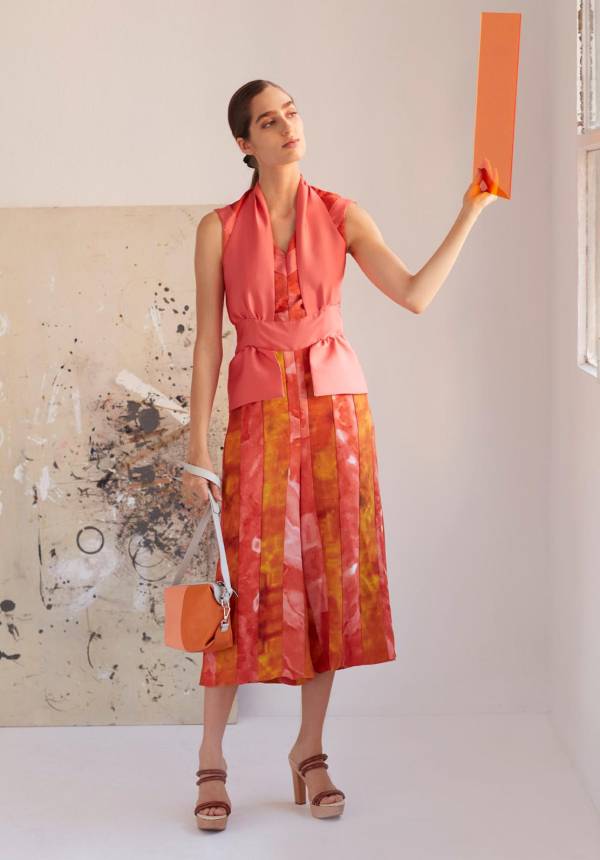 A new store at Agora Mall in Santo Domingo is selling Dominican designer clothes, including designer bathing suits. Dominican designer Jenny Polanco is the curator and her daughter, architect Carla Quiñones, the organizer of "Dominican Selection," a space for locally designed apparel.
Mother and daughter present "Creado Aquí" a seasonal store on the third floor of Agora Mall that is open from 11 November 2019 to April 2020.
The store features the designs of seven Dominican emerging designers for women and men. These are Angie Polanco, CS Beachwear, Fancy Sinner, YG, Le Blanc, Maylé and MCK.
Jenny Polanco explained that Agora Mall is not charging for the store space as their contribution to promoting Dominican fashion talents. Polanco explains that when you buy an outfit at the store, you are backing the designer and the person's professional development, but also all the people that are behind the designer, including those who sew the outfits, make patterns, border, and many arts and craftspeople.
She said the biggest challenge of original fashion vs. fast fashion is to create an awareness of the many linkages and what sustainable fashion means for the sector and the country. She told Estilos of Diario Libre that she got involved in taking responsibility as a fashion professional and motivating the growth of the industry.
Polanco says that prices at the store are competitive. She is optimistic this will be a long-term venture. Her idea is to create a design guild for the local fashion industry that can open doors in the local and international markets. She says this is not only to show off the local design talent but also to create an economically productive and sustainable apparel industry.
Agora Mall is located at Av. Abraham Lincoln corner Av. John F. Kennedy in Santo Domingo.
Read more in Spanish:
Diario Libre
26 November 2019