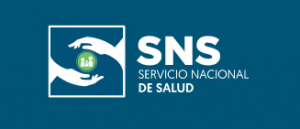 The National Health Service (SNS), the government entity that coordinates all hospitals in the Dominican Republic, reports that there are 2,600 beds in hospitals designated to treat Covid-19 patients around the country. As of Coronavirus Bulletin #35, with data up to 22 April 2020, there were 971 patients hospitalized nationwide.
The director of the SNS, Chanel Rosa Chupani, says that the network of hospitals is now known as the Covid-19 Network. These are the hospitals authorized to offer timely and quality care for positive cases of coronavirus that require admission.
Rosa Chupani says there are 2,628 beds in the Covid-19 Network, including 153 Intensive Care beds for the care of critical patients of the disease. As of Bulletin #35, 135 persons were hospitalized in ICU units.
"These hospitals, located in different provinces and municipalities of the country, have been prepared so that the patients can receive care in their own communities, close to their families and thus so we can also reduce the risk of spreading the disease," he said.
Rosa Chupani says the hospitals meet the requirements of infrastructure, equipment and trained personnel equipped with protective gear and with adequate medical supplies.
See the list of hospitals at
SNS
24 April 2020