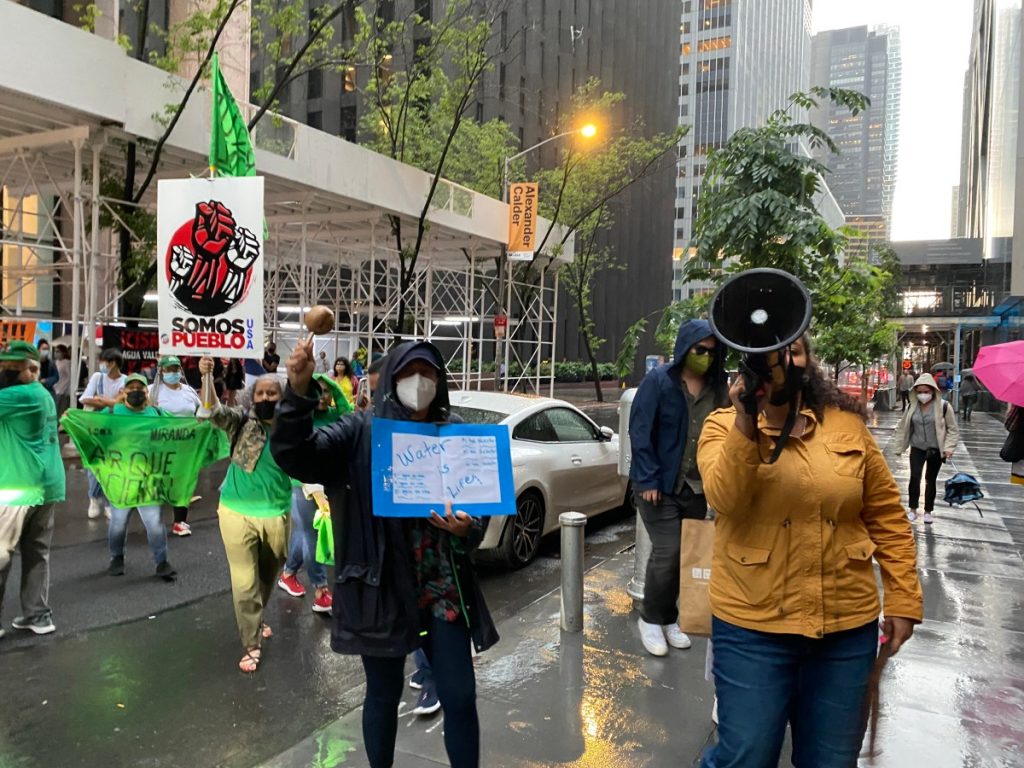 Critics of New York's Museum of Modern Art's funding sources have targeted board members Leon Black for his financial ties to Jeffrey Epstein and Larry Fink, denounced as a private prison profiteer. But now Sandy Plácido, a Dominican Studies scholar and professor of history at the City University of New York (CUNY), recently led a protest against another board member, Patricia Phelps de Cisneros, MoMA trustee and founder of its Cisneros Research Institute for the Study of Art from Latin America. Hypoallergic, an independent art online service, carried the news story.
Placido is denouncing what she calls "toxic philanthropy" at the museum. Flyers were distributed during the protest describing the ties between Cisnero's husband, Gustavo Cisneros and Barrick Gold, the leading gold mining company with operations in the Dominican Republic. Cisneros is a member of the international advisory of Barrick Gold Corporation.
"The sinister logic of a husband who advises a global corporation creating havoc through its mining initiatives all over the world, and specifically the Third World, and a wife who then turns around, collects abstract geometric art from Latin America, and sets up a foundation to 'help people,' is what brings us here today," Plácido said, as reported in Hypoallergic. "If you want to help, tell your husband to get Barrick out of the DR and from all communities that are suffering because of violent and environmentally dangerous mining processes," she added.
Barrick Gold took over the gold mining operations in Sanchez Ramírez province and has been incidental to the relieving of major environmental disaster threats in the area. Nevertheless, the company seeks to develop new operations and proposes to build a new tailings dam to store toxic mining byproducts in the province of Monte Plata that locals see as a major threat to this farming area. The company has yet to formally present the project to the Ministry of Environment for approval.
Read more:
Hyperallergic

Hyperallergic

8 June 2021