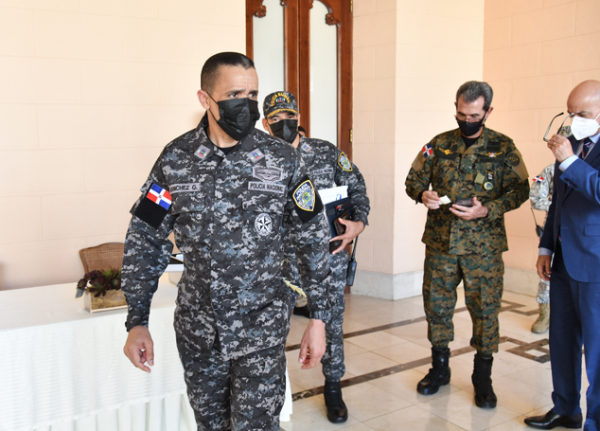 President Luis Abinader defended the government's actions to fight crime and announced that this year 3,500 more police will soon to assigned to work in the 911 Emergency Service (2,000) and preventive programs (1,500).
Speaking during a meeting to explain the government's actions to media directors, the President said that 17,000 police are deployed in preventive actions. He said more resources are being allocated in the 2022 budget to fight crime and add more trained staff. The President said a National Crime Observatory is in the process. The plan is to increase the monitoring of efforts to fight crime.
In its coverage of the press meeting, Diario Libre published two editorials focusing on the effort and the business of crime.
Currently, the public perception of the Police force is at record lows. While the Police does not report on most crimes, social media constantly carries videos alerting people to avoid being a victim of similar crimes. In many cases, police are involved or serve as accomplices as investigations have later shown. A recent United Nations Office on Drugs and Crime (UNODC) report pinpointed several of the weaknesses of the Dominican Police.
Present for the conversation with the media were the director of the Police, Mayor General Edward Sanchez, Minister of Defense Lieutenant General Carlos Diaz Morfa and Minister of the Presidency Lisandro Macarrulla.
Read more in Spanish:
El Caribe
Listin Diario
8 September 2021