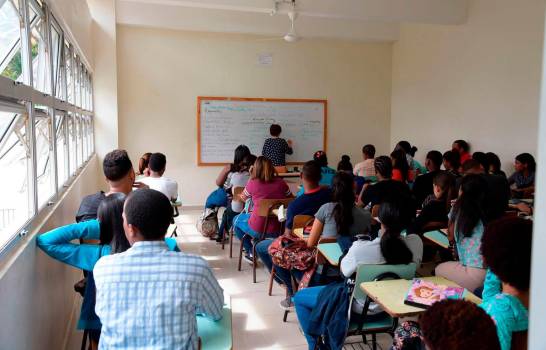 Over the weekend, the Ministry of Education announced an indefinite postponing of the contest to choose public school teachers for the 2021-2022 school year. The school year officially begins 20 September 2021 for in-person learning in public schools nationwide. As reported 71,514 teachers registered for the assessments to choose the 19,000 public school teachers that would be assigned to 18 regional school districts nationwide.
As reported, there were major technological problems with the computerized testing platform. Likewise, in many regional school districts, most of the teachers would have failed the written test.
The Ministry of Education notified the participants to check their emails where they would be notified when they should return to continue the assessment process. The assessment is a first phase for selecting teachers for pre-school, elementary and high school, as well as physical education teachers, arts teachers and psychologists.
Diario Libre reports that in the San Juan school district there have been complaints of the intent of politicizing the contest to favor members of the ruling Modern Revolutionary Party (PRM). Diario Libre reports that the actual tests that would have been applied to the teachers widely circulated online in chat groups. As reported, the only four that passed the test in the province were related to PRM politicians – one was the wife of a mayor another were three children of PRM leaders.
Over the weekend, the senator for Montecristi, Ramon Antonio Pimentel, had urged that the jobs go to Modern Revolutionary Party (PRM) members.
The Ministry of Education recently rejected allowing that thousands of teachers who had recently completed university studies in a teacher excellence program apply to participate in the contest. The Ministry argued the students had not yet received their college degrees, a requirement for the contest. The graduation ceremony is a requirement to get your degree at most universities.
Read more in Spanish:
Ministry of Education

Ministry of Education

Hoy

Diario Libre
13 September 2021