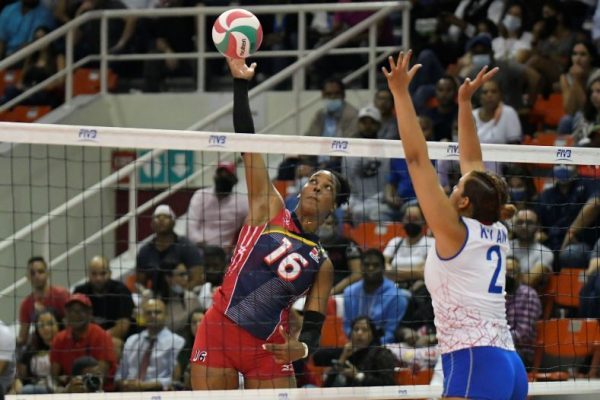 The Dominican Republic's senior women's team dominated team Puerto Rico in its third match at the Women's Volleyball Pan American Cup taking place in Santo Domingo. The host team won 3-0 (25-11, 25-10, 25-20) and joined the United States team that has also won first three matches in the regional tournament.
The Dominican Republic hosts the Norceca tournament 11-20 September 2021 at the Ricardo Arias Volleyball Pavilion in the Juan Pablo Duarte Olympic Center. The Pan Am Cup is a qualifier for the Pan American Games to be held in Chile in 2023. The participating teams are Canada, Cuba, Dominican Republic, Mexico, Puerto Rico and the United States.
Commenting on the game vs Puerto Rico, Marcos Kwiek, coach of Dominican Republic said: "Today we were focused on the game since the very beginning. I had the opportunity to give playing time to all the girls who need to get in the rhythm of the tournament. Tomorrow we have a more mature opponent (Canada) than Puerto Rico so we have to maintain the focus and keep working."
Carlos Rodriguez, coach of Puerto Rico remarked: "We were playing against a very experience team, winner of many titles and these girls having their first international appearance. I think we left more than satisfied, especially with the last set when we were able to battle."
The Dominican Republic will play team Canada on 16 September and then team USA on 17 September at 7pm.
16 September 2021