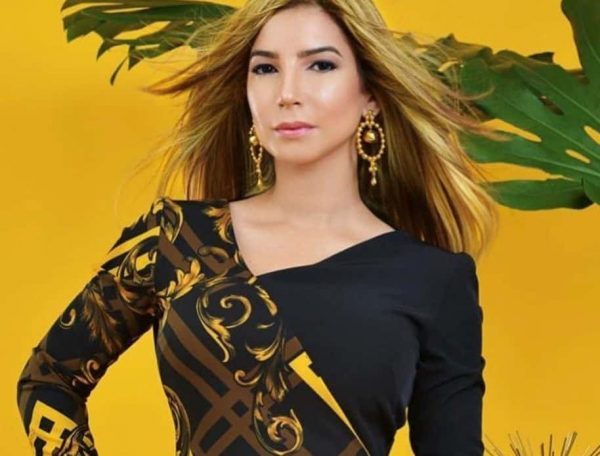 The Office of Permanent Attention of the Judicial District of Santo Domingo East ordered on Friday, 8 October 2021 that Police agent Janil Disla Batista and motorcycle driver Rafael Castillo Nova serve one year of preventive custody in San Pedro de Macoris jail. Disla Batista has admitted to having fired the shot that killed 36-year old Leslie Rosado in Boca Chica on 2 October 2021. Castillo Nova is accused as an accomplice. What is known is that Rosado, an architect, at around 8pm had left the Santo Domingo Yacht Club to ride home with her daughter.
Disla's lawyer, Luis Lopez, said that his defendant acted blinded by rage, after seeing his family lying on the pavement after an alleged brush with the vehicle driven by Leslie Rosado. "He did not know what he was doing," expressed the lawyer, who said that the legal category attributed to the action by his client should be involuntary manslaughter, for which Art. 319 of the Penal Code orders a maximum of three to two years of imprisonment. The lawyer criticized the extended preventive jail term, saying that the case should be over in three months time.
Mateo Medina and Aneudy Mercedes, lawyers for the motorcyclist, said that they will appeal the decision.
Milcíades Guzmán, head prosecutor for the case said that investigations continue to determine all involved. The prosecution says there is no evidence to corroborate Disla Batista story he was traveling with his family when hit by the vehicle of the architect.
Somos Pueblo shares details that point to another version that disputes the involuntary manslaughter story presented by the defense. Somos Pueblo shares audio where the father of the victim mentions details that corroborate the speculation that the police agent had been contracted to kill the young architect.
Read more in Spanish:
Diario Libre
Hoy
Somos Pueblo
11 October 2021