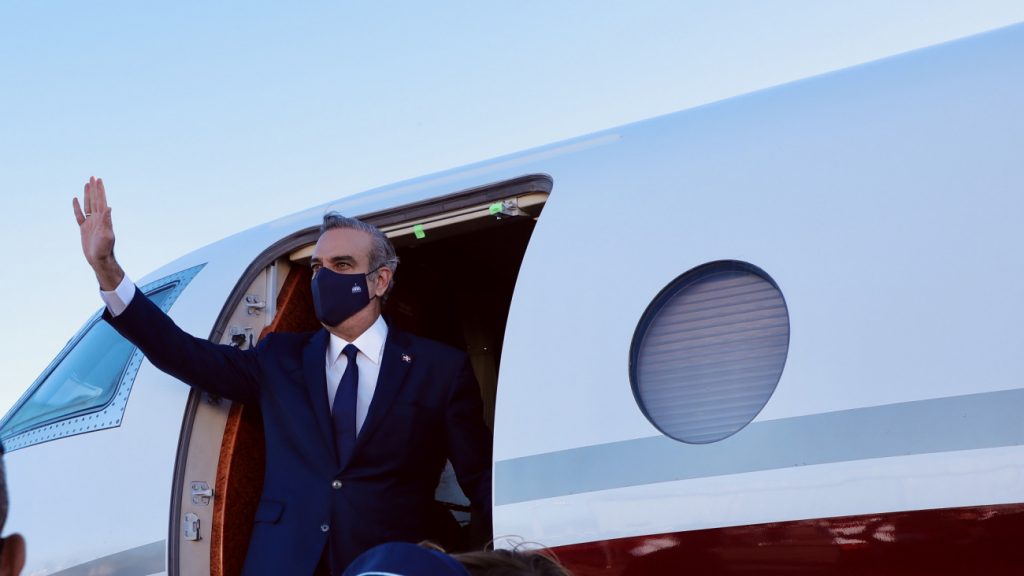 President Luis Abinader is taking a commercial flight to Panama for a one-day meeting with his colleagues from Panama and Costa Rica on Wednesday, 20 October 2021. He is expected to return in the evening.
President Abinader will meet with President Laurentino Cortizo Cohen of Panama and President Carlos Alvarado of Costa Rica in Panama City. The meeting follows the Alliance for the Strengthening of Democracy signed by the presidents of the three countries when meeting on 22 September 2021 in New York on occasion of the United Nations General Assembly.
The meeting is to discuss topics of migration and security, sustainable development, environment, trade, public health and increasing international cooperation to the region.
President Abinader exercises the leadership of the Ibero-American countries, now that the country holds the pro tempore general secretariat of the Ibero-American Conference that groups 23 nations.
Those accompanying President Abinader to Panama include: Foreign Relations Minister Roberto Álvarez; the Administrative Minister of the Presidency, José Ignacio Paliza; the head of the Presidential Security Corps, Major General Celín Rubio; the Chief of Staff, Eilyn Beltrán; his personal assistant, Mercedes Castillo, and his press director, Daniel García Archibald.
Read more in Spanish:
Presidency
20 October 2021