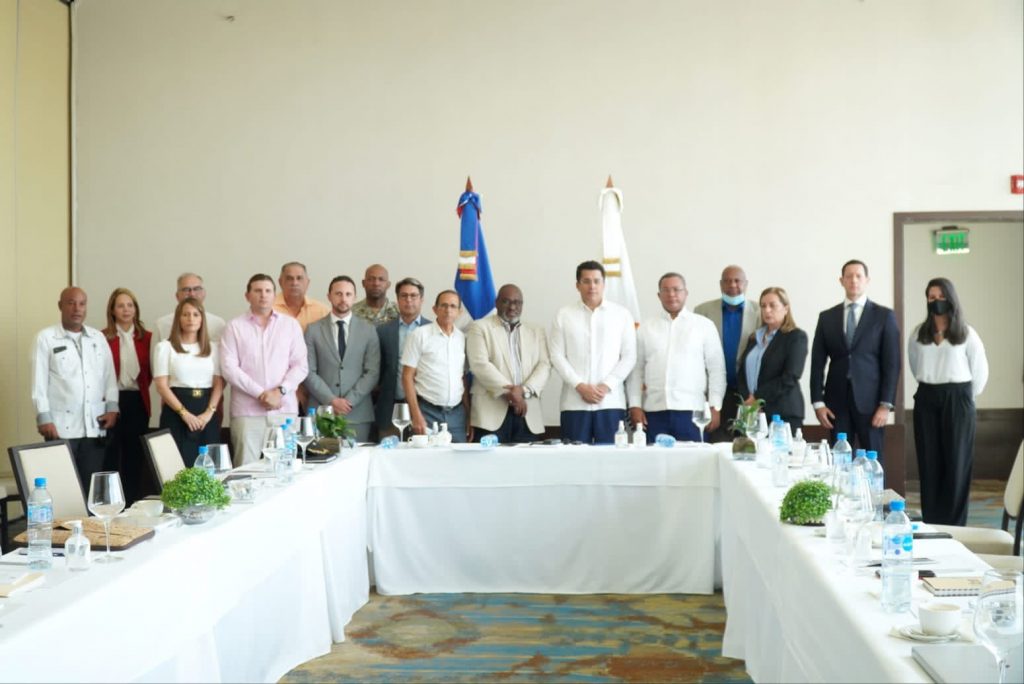 Tourism Minister David Collado is hopeful the most recent agreement signed with taxi stakeholders will resolve the taxi transport crisis in the Punta Cana tourist area. The agreement was signed in a meeting at the J W Marriott hotel in Santo Domingo in the presence of the director of the National Transit and Land Transport Institute (Intrant), Rafael Arias, the president and executive director of the National Hotel & Tourism Association (Asonahores), Rafael Blanco Tejera, and Sylvia Alvarado, director of public policies for the Caribbean and Central America for Uber and representatives of traditional taxi associations operating in the Punta Cana Area.
Asonahores president, Blanco Tejera said that the winner is tourism and Dominican Republic.
On behalf of Uber, Sylvia Alvarado stated: "What is important for us is that the country advance, that the tourists find a safe and trustworthy transportation option. We are very happy to have reached this agreement," she said.
Traditional hotel and airport taxis opposed Uber taxi drivers getting a piece of their pie. The Uber taxi fares are at most 20% of what the traditional taxi drivers charge.
On Tuesday, 23 November 2021, David Collado had tweeted that an agreement had been reached. An estimated 4,500 Punta Cana area taxis are invited to affiliate to Uber.
"We agreed to work together to a single common objective, the development of tourism in the Dominican Republic," tweeted Collado. And Uber agreed to share its database of affiliates with the National Institute of Transit and Land Transport (Intrant).
In announcing the agreement, Collado said the effort was to not affect the good times expected for the tourist industry this winter. As reported in Diario Libre, Collado said: "This agreement will bring tranquility to the tourist poles, but above all, we will not put at risk what will be the best winter in the history of tourism in the Dominican Republic."
Collado said that while the agreement starts with Punta Cana taxis, it is open for all traditional taxis throughout the country to offer both their traditional service and participate in transporting Uber platform customers.
The Punta Cana region had been affected by traditional cab drivers who had prevented tourists from boarding Uber vehicles by blocking their way on roads and avenues.
A spokesman for the association of platform taxis complained that the announcement only benefits Uber taxis.
Read more in Spanish:
Mitur
El Caribe
Diario Libre
El Dia
24 November 2021