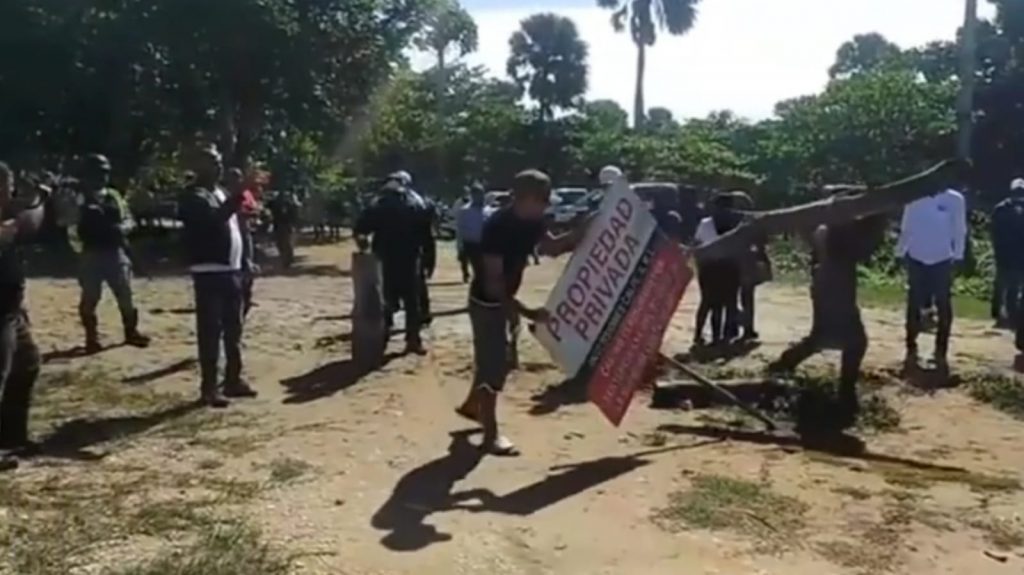 Playa Encuentro beach, known for its excellent kiteboarding and surfing, was militarized last week to enforce the ruling to open the "Camino Viejo" path to the beach. Property owners had impeded the free entrance to the beach by way of the regularly used path.
The military enforced a 2018 court ruling that had ordered the removal of any physical obstacles that prevents the free access to the beach.
As reported in Somos Pueblo, the military action took place after years of struggle to prevent the beach's privatization and recover the strip of 60 meters comprised between the high tide and low tide at Playa Encuentro.
The public force is enforcing civil judgment No. 271-2018-SSEN-0058 of 2018, issued by the First Chamber of the Civil and Commercial Chamber of the Court of First Instance of the Judicial District of Puerto Plata, to access and remove any physical obstacle that prevents free access to Encuentro Beach, located in Cabarete. This sentence is in favor of Ricardo Ripoll, Phillip Lehman, Angel Compres and Carlos Sansoucy, against Inversiones Calpe SRL and Mesa Investment Limited C. por A.
Meanwhile, the lawyers of the American and Canadian investors insist they have a ruling in their favor.
Somos Pueblo reported that according to reliable sources, a municipal authority of Puerto Plata tried to intervene by calling the bailiff in charge asking him not to execute the sentence during the eviction.
Read more in Spanish:
Somos Pueblo

30 November 2021