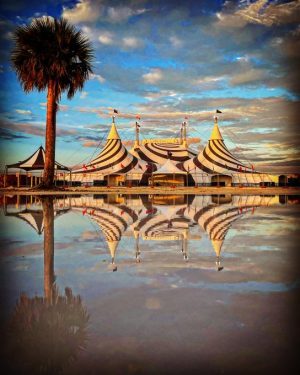 The Cirque du Soleil "Kooza" show is one of the attractions for those visiting Punta Cana this 2022 winter season. The show produced by David Shiner is described as a blend of subcontinental sounds, stunning lighting, and costumes with theatrical ingenuity and acrobatic wonder.
Recognized over the world, Cirque du Soleil has constantly sought to invoke imagination, provoke senses and evoke emotions. Visitors to Punta Cana can buy tickets for the shows that began 7 January in central Punta Cana.
The shows continue at the grand tent (17,000 square meters) of Downtown Punta Cana on weekends through 10 April 2022. The tent has capacity for 2,600 guests per show.
Read more:
Cirque Du Soleil

11 January 2022