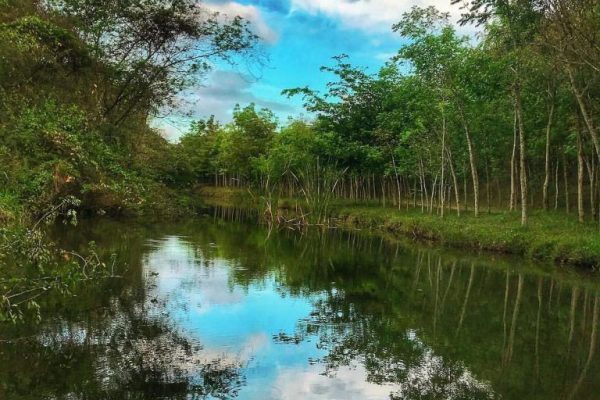 The Laguna Prieta Wetlands Wildlife Refuge is the country's new protected area. President Luis Abinader issued Decree 29-22 creating the Species Habitat Management area, a category 4 protected area according to the International Union for Conservation of Nature (IUCN) guidelines. The area has 143,795 square meters.
Also known as the Manantiales de Laguna Prieta Ecological Park, the protected area is located in southern Santiago city. The environmental liability resulted from mining and waste reportedly dumped by the free zone Caribbean Industrial Park, as reported in Acción Verde. The area was rescued, reforested and declared an ecological park first in March 2010.
The Ministry of Environment, environmental and community organizations have worked with the private sector to rescue the area. Visitors can now enjoy a green space with several lagoons that are a refuge for birds, reptiles and amphibians.
Several kilometers of trails have also been created, used for mountain biking, hiking, bird watching, family activities, picnics or simply recreational walks.
Read more in Spanish:
Hoy
Acento
Acción Verde

26 January 2022