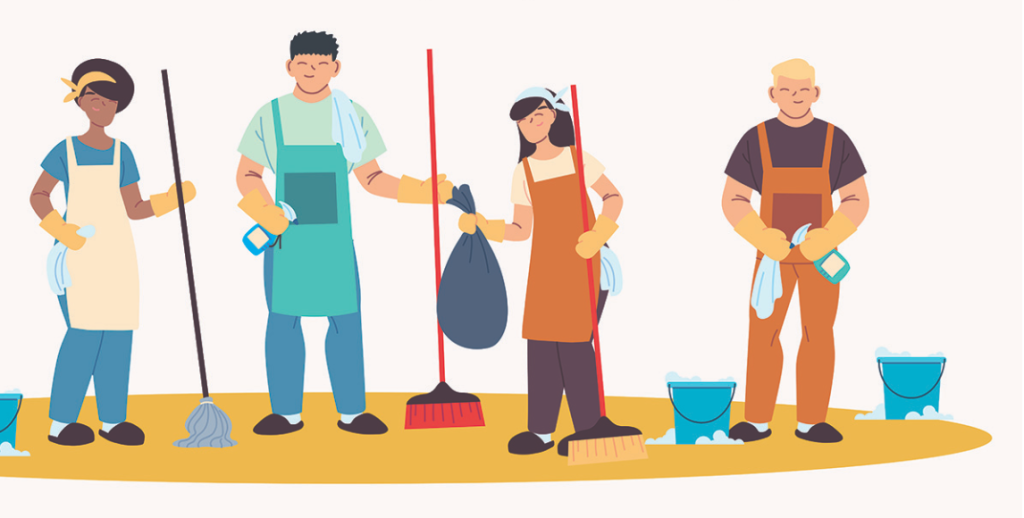 There had been talk domestic workers would accrue the same privileges as workers in formal entities. But this is not so. Those reading Convention 189 of the International Labor Organization, the basis for the Ministry of Labor resolution for bettering conditions of domestic workers, will note that it does not mention severance payments.
In the Dominican Republic, though, labor cases for severance have been won, especially when the property where the person is employed is in the name of a company.
Rights that are recognized are
Maximum of eight hours per work day, rest periods, vacations. What would be added is the establishment of a minimum wage and the inclusion in social security.
In its section on domestic workers, the Dominican Labor Code sets that every domestic worker must have a minimum of nine hours per day of uninterrupted rest and a weekly rest of 36 hours without interruption (Arts. 261 and 262). In the Labor Code, Domestic help is excluded from the right to receive severance pay when dismissed. However, domestics have the right to two weeks of paid vacation a year after their first year at work and receive a Christmas salary as regular workers do.
Provisions for maternal leave are not included in the Labor Code and could now be included.
Labor Minister Luis Miguel de Camps says there are several modalities in the contracting of domestic help and each party will set the conditions by mutual agreement. Domestic help is contracted as live-in, for a single day, for hours, or occasionally.
De Camps says what they are encouraging people is to put the agreement into writing. He said the minimum wage will be just that, a reference point. He said the Ministry of Labor will be making simple forms where the minimum conditions that must be reported are established available for filling out online. De Campos was interviewed for Distrito Informative, on La Rocka 91.7FM.
Former Labor Minister Rafael Alburquerque, who was active in the drafting of the revision of the Labor Code in 1992, says that what is happening now is an effort to ensure that households implement the provisions in the Labor Code. He also said that social security inclusion would mean employees pay 30% of the fees and the employer 70%. At present, thousands of domestic workers have been included in the government health plan (Senasa) that is free.
Under the Convention 189, a domestic worker is "any person engaged in domestic work within an employment relationship." A domestic worker may work on a full-time or part-time basis; may be employed by a single household or by multiple employers; may be residing in the employer's household (live-in worker) or may be living in his or her own residence (live-out). The Convention states that all domestic workers are covered by Convention No. 189, although countries may decide to exclude some categories, under very strict conditions.
The Convention No. 189 and Recommendation No. 201 concerning decent work for domestic workers is fonded on the fundamental premise that domestic workers are not family members, nor servants nor second class workers. It addresses a large and essentially informal segment of the global workforce
Read more:
Acento
Noticias SIN
ILO Convention 189 on Domestic Workers
ILO Recommendation 201 on Domestic Workers
7 April 2022