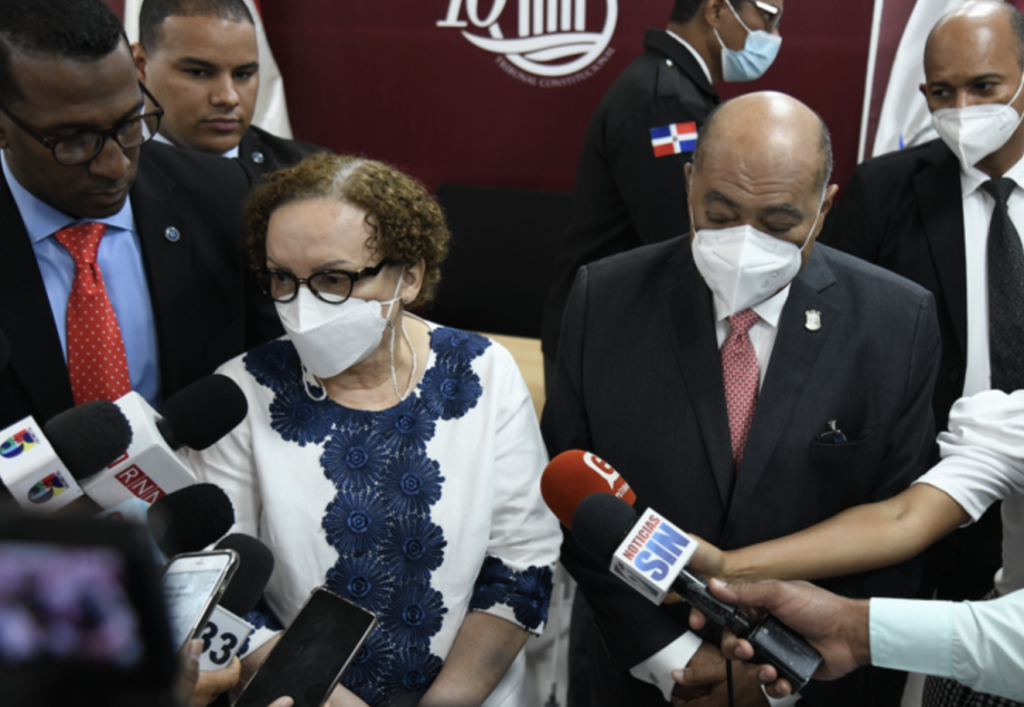 Attorney General Miriam German Brito addressed the three recent suspect murder cases due to Police excesses and told the press she would not tolerate "permissiveness". She was referring to the regular permissive culture of the Police, forensics and the judiciary regarding Police excesses.
She addressed the case of 24-year old David de los Santos, who died of blows received when in custody of the Police at the Naco detachment in Santo Domingo. She described the death of De los Santos as "a barbaric, inhumane thing, which hurts and shames.
She remarked that prosecutors are investigating the case of the young man in San Jose de Ocoa and another in Santiago. The families accuse the Police of murder when in custody.
German Brito said society must have the certainty that "the Public Prosecutor's Office is not going to join neither in the explanations that are disrespectful to the victims nor in the permissiveness with this type of situation".
Regarding the death of Gregorio Custodio, in San Jose de Ocoa when in custody of the police, Ocoa, German Brito said the Public Prosecutor's Office has ordered a second one be carried out by a committee of three forensic experts after the findings of a first were not acceptable.
Likewise, the Attorney General acknowledged the necessary reform to the National Police undertaken by the government. "Police reform is a difficult matter, because it has to deal with an institutional culture and the natural resistance to change," she told journalists.
German Brito made the remarks when answering journalists' questions after the signing of a cooperation agreement with the president of the Constitutional Tribunal (TC) Milton Ray Guevara.
Germán Brito had praise for the Constitutional Court, saying it has meant a lot for this society. "The Constitutional Court has been, is, and is perfecting its role as guardian of the guarantees owed to all citizens and also as a barrier against injustice and a support for a society equal in rights and with equal protection," said German Brito.
The three most notable cases that seem to have been the drop of water that overflowed the glass are of David de los Santos in Santo Domingo, Gregorio Custodia in San Jose de Ocoa and Richard Baez in Santiago, all cases that are still under investigation.
Read more in Spanish:
Listin Diario
N Digital
Hoy

10 May 2022