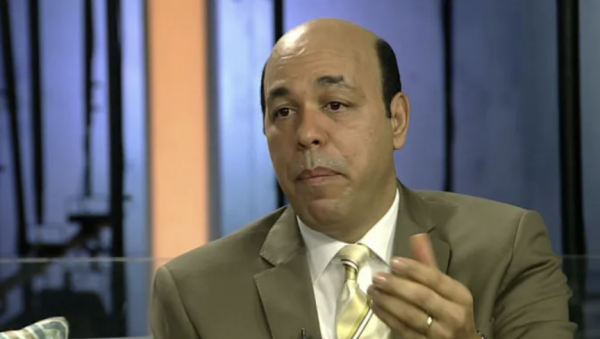 There is speculation the insistence on behalf of Antoliano Peralta, legal advisor to President Luis Abinader, in the convening of the National Assembly to reform the Constitution is because the ruling political party has struck a deal with upper echelons of the Dominican Liberation Party. Noticias SIN carries the story that the PLD and the PRM may have agreed to amend the Constitution to habilitate former President Danilo Medina so he can run for President again. Medina was elected on the 2015 Constitution that bans him from running for a third term.
President Luis Abinader has argued he wants to reform the Constitution to ensure independence of the Attorney General Office. The attorney general today is named by the President. Likewise, the President has the deciding vote in the naming of superior court judges. The president of the Supreme Court of Justice, Luis Henry Molina, is known for his active campaigning for President Danilo Medina.
So far, Dominican society is not calling for reform to the Constitution, and it is the Presidency that has been lobbying for the joint assembly of the Chamber of Deputies and Senate to meet to vote on amendments to the Constitution. Opposition political parties have not attended the Social and Economic Council sessions to discuss constitutional reform. Dominican society is more concerned about Police Reform.
Diario Libre on Monday, 9 May 2022 carried a story whereby it tells that high-ranking PRM politician, former President Hipólito Mejía was seen in close company with high-ranking leaders of the PLD, including former Minister of Tourism Francisco Javier García, former Minister of Interior and Police Monchi Fadul, his son PLD deputy Victor Fadul and former Sports Minister Danilo Díaz, and media strategy experts Jorge Lenderborg and Danny Alcántara, among others.
The meeting coincides with the Attorney General Office and state prosecutors preparing several major corruption cases that directly link to close relatives of former President Danilo Medina and several of his closest aides, and to the former President himself. In the Dominican Republic, past cases of corruption against Presidents have been filed away by the state prosecutors. These include the corruption case against former President Leonel Fernandez (by today Adjunct Prosecutor Yenni Berenice Reynoso). Former President Hipólito Mejía is of firm conviction that Presidents "should not be touched."
Noticias SIN carried a story whereby Hipolito Polanco says that former President Danilo Medina has signed a political agreement for the approval of the National Congress to rehabilitate Danilo Medina to run for President and eliminate the 50% + 1 requirement to win the presidential election in a first round.
Hipólito Polanco is an aspiring presidential candidate for the PLD that did not make the cut approved by the upper echelons of the party that is today presided by former President Danilo Medina.
"This type of agreement is very complex because details were given that are going to harm many achievements of the country," warned Polanco. He said that the government wants to pass this constitutional reform "because they want to establish a percentage for the elections that is not 50+1, then they are subjected and obliged to this reform, the votes they have in Congress are not enough, and they are determined to make a pact and do whatever is necessary to pass the reform and the only option they found was Danilo."
Read more in Spanish:
Diario Libre
Noticias SIN
Presidency
Acento
Acento
Al Momento
10 May 2022