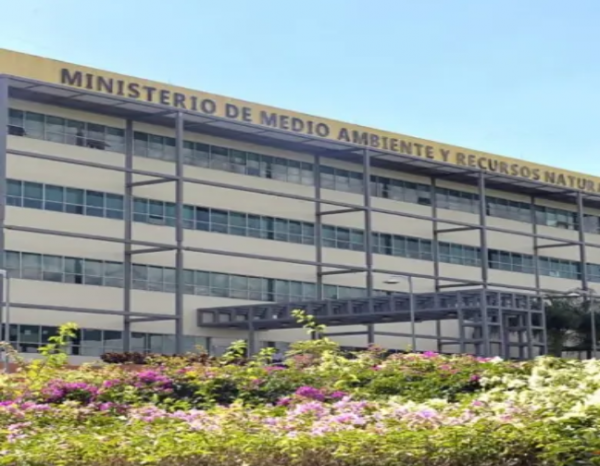 Acting President of the Republic, Vice President Raquel Peña met on Thursday, 9 June 2022 with deputy ministers of the Ministry of Environment to express condolences and coordinate the continuation of the work after the murder of minister Orlando Jorge Mera. The meeting took place at the Presidential Palace.
Jorge Mera was murdered on Monday, 6 June 2022. The confessed murderer that morning at the Ministry had complained about not getting the environmental permits for his clients.
The Vice President was accompanied by legal advisor to the President Antoliano Peralta during the meeting.
As reported by the Presidency, the Vice President and legal advisor learned first-hand from the deputy minsiters of the current status of projects with permits pending at the Ministry of Environment.
Participating in the meeting at the Presidency were: Juan Eduardo Julia Mera, Federico Alberto Franco Taveras, Juan Fulvio Ureña Acosta, Milagros Marina De Camps Germán, José Ramón Reyes López, Fernanda Mercedes de León Caba, Edilio Segundo Florián Santana and Jorge Ruiz.
"We need them to guarantee they can provide the country with the assurance that we will continue working firmly in the defense of the environment and providing services to citizens," the Vice President stated in a press release following the meeting.
The press release indicated key decisions are put on hold until President Abinader returned to the country on Saturday, 11 June 2022. The President has yet to name a new head of the Ministry of Environment to replace Jorge Mera.
Vice President Peña told the deputy ministers that transcendental decisions be postponed until a new minister is appointed.
"Even in times of sorrow for the pain that surrounds the country, we must focus on maintaining the projections of growth and good management of the environment, respecting the legal framework," she emphasized.
The Presidential press release notes that the country is still reeling from the shock and grief caused by this tragic and violent event.
"He is an inspiration and an example to promote the legacy he was building as a valuable asset for the democratic life of the nation, as a consolidator and tireless worker, a politician with a great trajectory since his early youth and, recently, in his role of Minister of Environment", she remarked as stated in the press release.
However, she added, that the country must recover and assume the duty and obligation to move forward in this task of building a better nation from public functions.
"Remember that now we are all part of the legacy of Minister Orlando Jorge Mera and that we must follow the example he left us, harvesting the fruits of the seeds he sowed in each of us," she said.
Read more in Spanish:
Presidency
13 June 2022