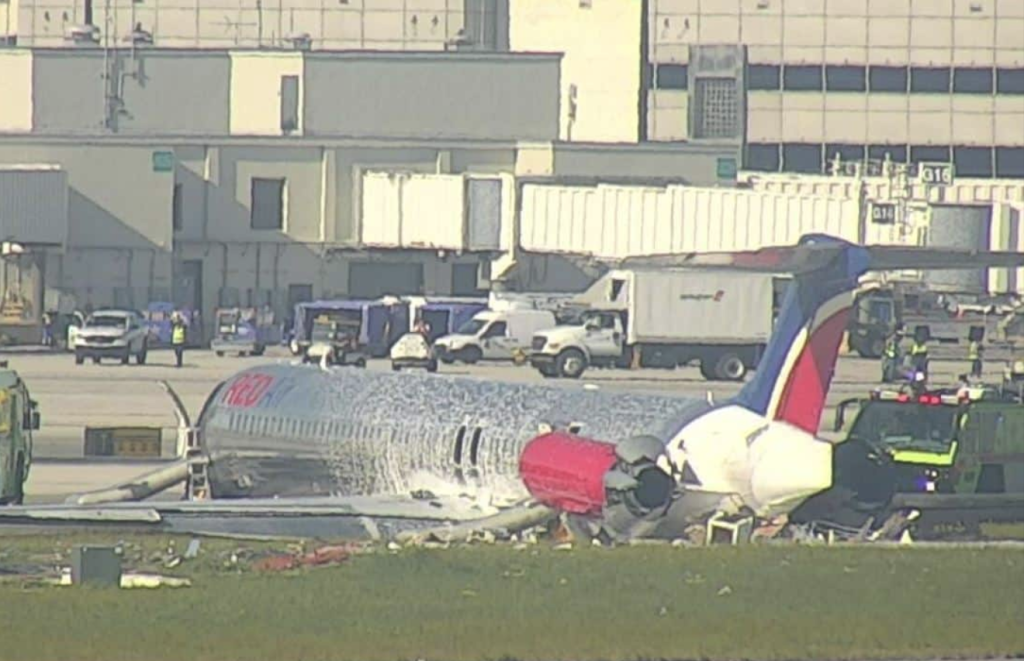 A Red Air airplane suffered significant damages after landing at Miami International on 21 June 2022. The Dominican airline flight had flown in from Santo Domingo. The airline said the plane had crash landed at 5:45pm with 130 passengers and 10 crew members on board. At least three people were injured, yet none of them seriously, an official airline statement said, as reported in Diario Libre. The airline reported that Flight 203 presented technical difficulties and experienced a fire after the landing. The MD 80 airplane was 31 years old, according to Flight Global.
The company said: "We would like to inform that the 130 passengers and 10 crew members were evacuated and attended to according to established protocols and the due processes applicable to these cases have been complied with. We at Red Air express our absolute solidarity with the passengers and crew of the aircraft."
Red Air reported that the Dominican Institute of Civil Aeronautics and authorities in the city of Miami have initiated the pertinent investigations. The collapse of the front landing gear in the nose of the aircraft appears to be the cause of the fire that was promptly extinguished with foam by firetrucks at the airport.
Red Air is Venezuelan-owned by the Alvarez family, owner of Laser Airlines, and Dominican partners. The low cost airline had announced plans to operate seven destinations in five countries by 2022.
The carrier had launched flights in November 2021, and operated two daily connections between Las Americas International Airport in Santo Domingo to Miami International.
Read more in Spanish:
Flight Global
Diario Libre
NBC Miami
Red Air
Aviacion Online
CNN
22 June 2022