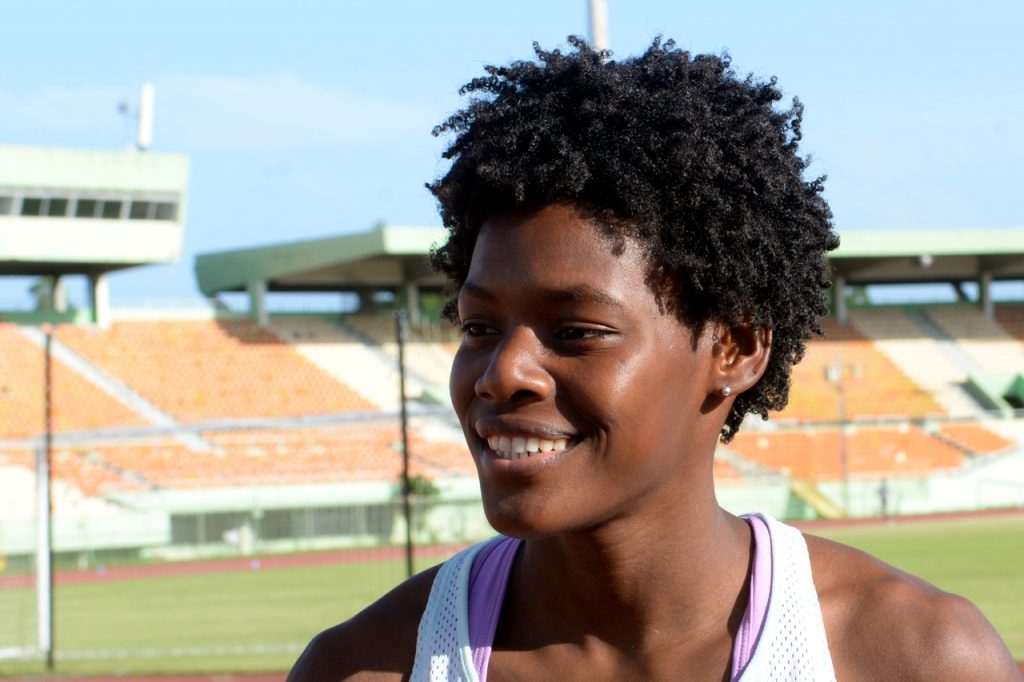 Dominican Republic's Olympic silver medallist Marileidy Paulino stated it all when she told El Caribe about her training for the Oregon World Athletics Championship. "It looks so simple, but it's not easy," she says.
Training in Bayaguana, Monte Plata, Paulino says she is at the point in her competitive life when she does not waste any time. She says she is up early to train at the track to prepare for the world athletics competition from 15 to 24 July in Oregon, USA.
To win the gold at the championships is her goal. "That is my dream," Paulino told El Caribe journalist Julio Castro after completing a preparatory routine at the Luguelin Santos track in Bayaguana. The track is named in honor of Luguelin Santos, silver medallist in the 400m event at the London Olympics in 2012.
"The preparation I carry out is tough both for my teammates and for me. I always try to give a little more of myself, because the result will come out depending on the effort I put in. It looks so simple, but it is not easy. It is a sacrifice that is worth it," she added.
Her efforts have been paying off. So far this year she has won two firsts in the Diamond League with times of 51.20 seconds in Doha, Qatar, and 50.10 in Rabat, Morocco. She clocked 49.49 in the same 400m at the Ibero-American Championships, held in Alicante, Spain, setting a championship record.
She praised her coach Yaseen Perez. "We have worked hard and the results come out with only three or four competitions, unlike last year. It has been a first half of the year of good achievements," said the native of Don Gregorio, Nizao, Peravia.
It will be only the second time that Marileidy Paulino competes in a World Athletics Championship. The first time was in 2019 (from 27 September to 6 October), in Doha, Qatar, when she ran in the 200 meters flat. She was disqualified in the semifinal.
"I have been steadfast in my training to achieve my goal, which is to win at the World Athletics Championships. There are only about three weeks left for this event and when I am there, may God give me the results and the medal," said the sprinter.
In the Japan Olympics, Marileidy Paulino won silver in the 4 x 400 mixed relay and silver in the 400m. Her personal best times are 22.86 in the 200m and 49.20 in the 400m.
Read more in Spanish:
El Caribe
23 June 2022