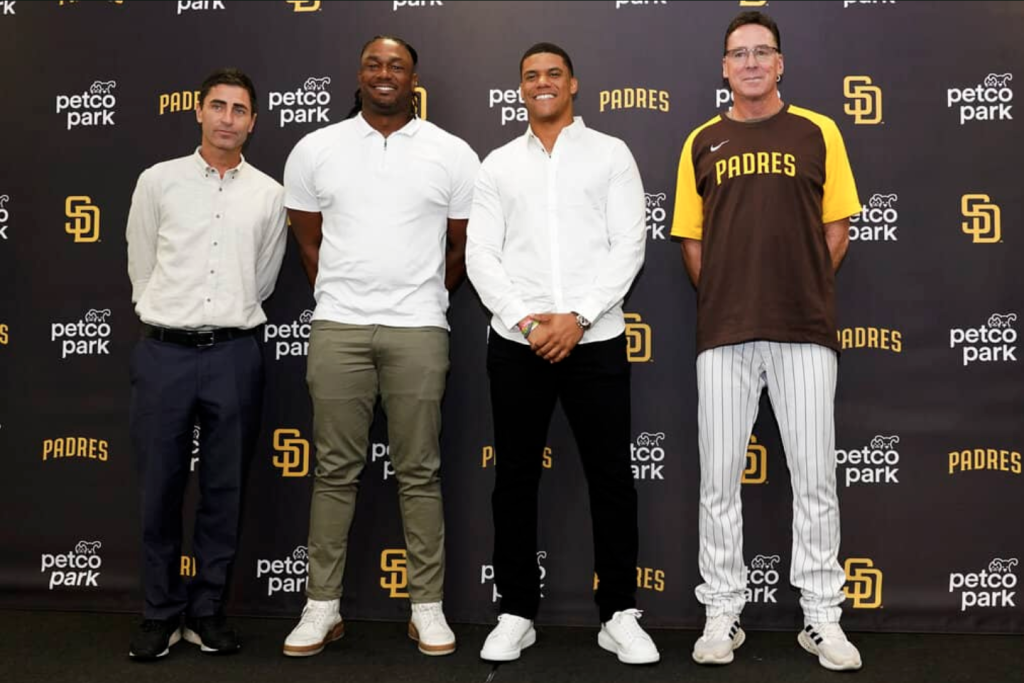 With Juan Soto joining the San Diego Padres, that team is likely to become THE Dominican favorite to watch. Juan Soto and Fernando Tatis Jr are contemporaries. They played together as teenagers when they were 15 and 16. They will now be catching up on the friendship. Commenting on the trade, Fernando Tatis says he is blessed that Juan Soto has joined the team.
"We are going to put up a show; it will be fun to watch," Tatis said in an interview with Marty Caswell. A trip of Dominican players makes for a Padres power lineup. Soto, Tatis and National League MVP candidate Manny Machado are on the lineup. Machado was born and raised in Florida, but he is also of Dominican heritage.
Juan Soto is wishing "good luck" to the opponent team pitchers, as reported in Diario Libre. Soto recently won the Home Run Derby during the All Stars Game of the MLB. He says he is not a superman but will bring the experience of winning the World Series 2022 to his teammates at the Padres.
The Padres are only one of six teams currently in the MLB that have never won a World Series, Sporting News highlights. The Padres have been in the MLB for 53 years. "The Padres are doing all they can to get off that lift. If not this year, then at least over the next few seasons," writes the sports newspaper on the Padres acquiring Juan Soto in one of the most impactful trades in MLB history. The trio could lead the Padres to a World Series championship in the way Pedro Martínez, David Ortiz and Manny Ramirez did for the Boston Red Sox in 2004.
Fernando Tatis Jr on his new teammate says: "We have the talent, the team and it's up to us to put the work and make it happen." Tatis expects to be back in the game "in a couple of weeks." He is still recovering from a wrist injury when riding motorbike while on vacation in the DR.
The move is part of the spirit of "platano power" in the MLB. Machado is expected to be the captain of the Dominican team to the World Baseball Classic. The finals are scheduled for the Loan Depot Park in Miami, Florida in March 2023. Also confirmed is Vladimir Guerrero Jr.
Read more:
Sporting News
Sporting News
YouTube – Marty Caswell interview
Diario Libre
4 August 2022