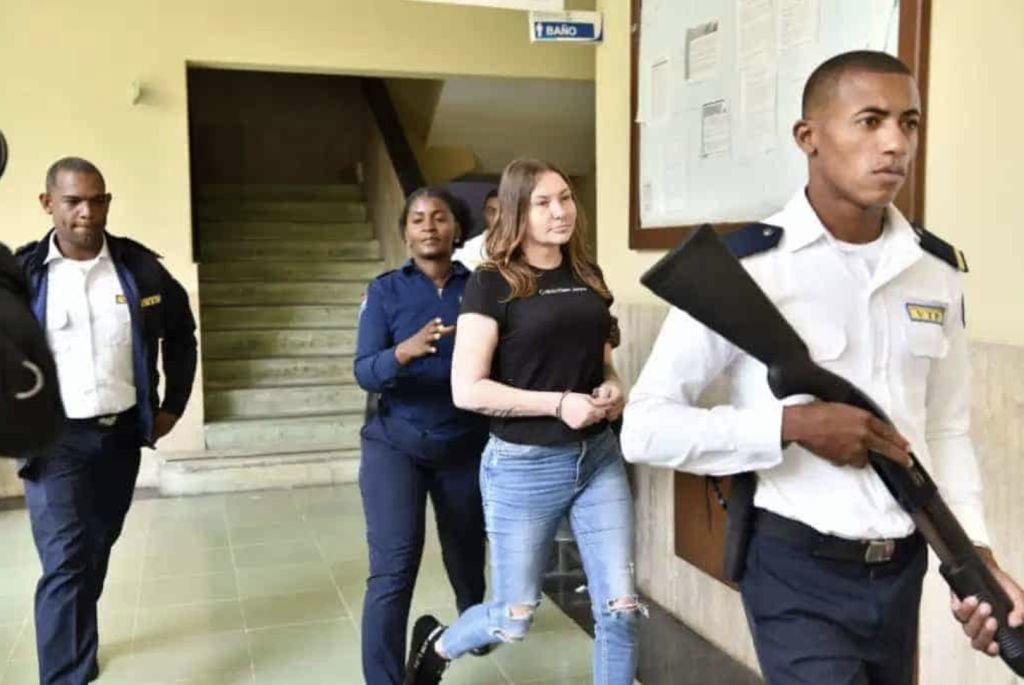 36-year old Ukrainian Natalya Kasianova was ordered to serve three months of preventive imprisonment in the Najayo Women prison during the preparation of the trial against her, said her lawyer Carlos Guerra. Her ex-partner 21-year old Miguel Angel Linares accuses her of torture. Kasianova's lawyer says she will appeal the ruling.
According to the lawyer, the judge's decision to have his client serve three months in prison in Najayo Mujeres was due to the media coverage of the case.
The accusation of the Public Prosecutor's Office establishes that on the morning of 23 May 2022, Miguel Angel Linares met with the accused at the Torre Ibiza, on the 30 de Mayo Highway supposedly to talk about the relationship that had ended weeks before. The 21-year old man complained Kasianova was mistreating him.
Upon arriving at the apartment, the young man discovered that the Ukrainian woman was accompanied by two other men whom he accused of tying him up and beating him on the woman's orders while she was filming him.
A search online reveals the Ukrainian woman has a history of violence and other accusations in the country and abroad.
As reported, she has been living for the past four years in Sosua, Puerto Plata. In 2018, she was accused of violence against a former boyfriend, a policeman.
In 2008, she had a clashed with the Police in Peru. At the time, media in Peru described her as the daughter of Valentino Kasianova, owner of the Peru-based airline, Star Peru.
Read more in Spanish:
Hoy
Diario Libre
CDN
Reporte Semanal

9 August 2022