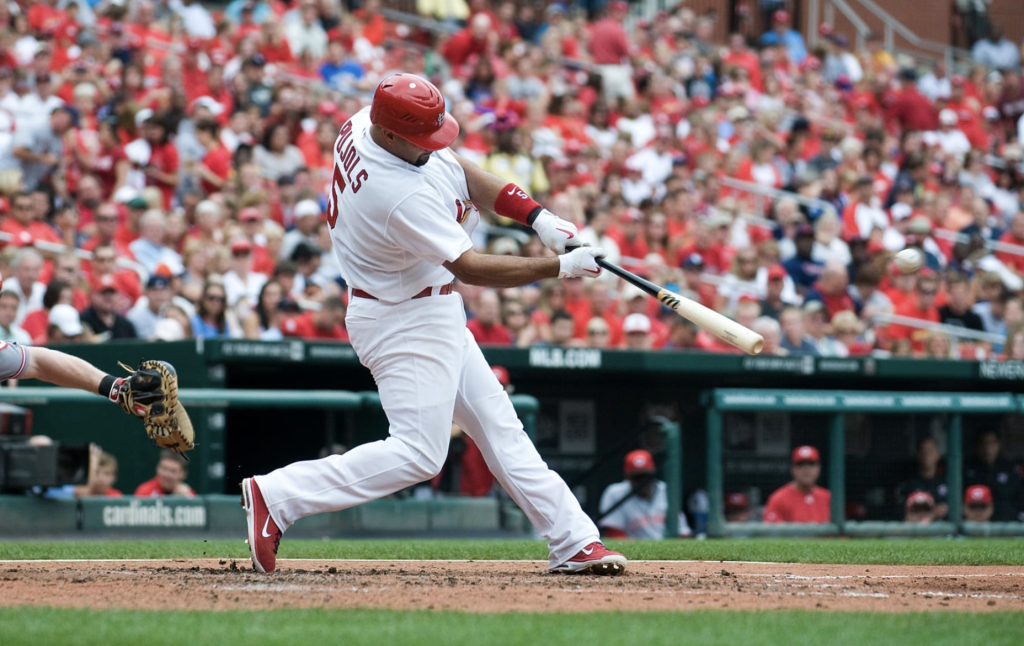 Can Dominican-American Hall of Fame aspiring Albert Pujols enter the prestigious club of those who have hit 700 home runs? The media is following the St. Louis Cardinals slugger closely as he nears the mark, with only eight runs to go.
In the game against Arizona on Saturday, 20 August 2022, Pujols connected two solo homeruns. The media reports he is on a hot streak with six homers in his last eight games that puts the 700 mark in reach before he retires.
Pujols says it is his last season. 42-year old Pujols has been on a roll over the past month, batting .386 with five homers over his past 16 games coming into Saturday.
Read more:
ESPN
Sports Illustrated
Hoy
22 August 2022