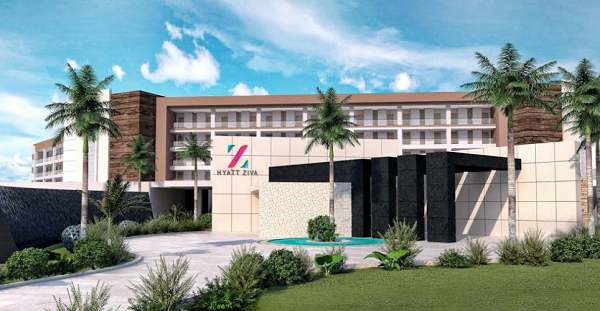 Mark Hoplamazian, president and chief executive officer of Hyatt Hotels announced he will assume the leadership at Apple Leisure Group effective 1 October 2022.
Hyatt Hotels Corporation announced that to support Hoplamazian, Ray Snisky, Group President ALG Vacations, will be taking on additional responsibilities related to the business coordination and other operational matters, also effective 1 October 2022. Hyatt Hotels Corporation purchased ALG in 2021.
In Punta Cana, Hyatt operates the Hyatt Ziva for families (with children waterparks) and the Hyatt Zilara Cap Cana (adults only) in Cap Cana, in southern Punta Cana.
The holding company also operates AMResorts with several resorts in Punta Cana, La Romana and Puerto Plata, Dominican Republic. These include: Secrets Cap Cana, Secrets Royal Beach Punta Cana, Dreams Dominicus La Romana, Dreams Macao Beach Punta Cana, Dreams Onyx Resort & Spa, Dreams Palm Beach Punta Cana, Dreams Punta Cana Resort & Spa, Dreams Royal Beach Punta Cana, Breathless Punta Cana Resort and Spa, Zoetry Agua Punta Cana, Sunscape Puerto Plata, Dreams Flora Resort & Spa.
Apple Leisure Group is the largest travel group in the United States, handling 3.2 million travelers annually. The company has its own tour operating division (with Apple Vacations, Cheap Caribbean, Blue Sky Tours Hawaii, Travel Impressions, Southwest Vacations, Funjet Vacations, United Vacations, Beachbound and Funway). It also has its own Destination Management Company, Amstard DMC, and its technology solution Tripset Solutions. Its AMResorts hotel division (with the Zoetry, Secrets, Dreams, Breathless, Now, Reflect, Sunscape and Alua brands) has around 33,000 rooms in operation in 10 countries. It is estimated that it will close 2021 with 100 properties, in addition to 24 projects under development.
Read more:
Hyatt
AMResorts
Hyatt
20 September 2022