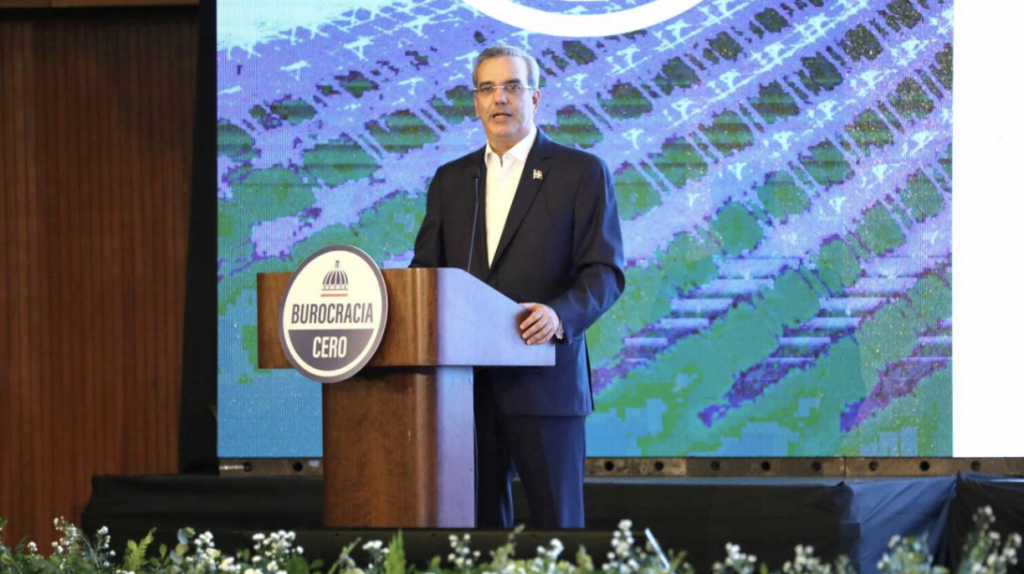 President Luis Abinader announced the Zero Bureaucracy Program, a first phase of a comprehensive program to streamline government procedures. He made the announcement when speaking at the auditorium of the state university, UASD on 4 October 2022. In November 2020, President Abinader had instructed the National Competitiveness Council to take actions to reduce red tape in Decree 640-20.
More than 305 procedures and transactional and interactive services of multiple public institutions are now online as part of the new Zero Bureaucracy Program.
The online services are to be available to citizens, entrepreneurs and the general public through the new Single Citizen Service Portal: gob.do
A Presidency press release explains that another 1,228 informative procedures are available online through the Single State Portal, together with the single windows already online for health, business formalization, construction, investment. He says in coming years all the state procedures will be integrated.
The Zero Bureaucracy Program seeks to reduce government response times by more than 40% by simplifying and automating procedures and reducing requirements. This is achieved through the integration of the government entities with a single interoperability platform that facilitates the exchange of data and information amongst the government entities.
President Abinader also emphasized that this program has a positive impact on the transparency of processes and will serve to measure productivity.
He encouraged all public institutions to continue implementing actions to be part of the Zero Bureaucracy Program.
He also announced the forthcoming Zero Travel Project that will first start in Santiago. The pilot project seeks to channel business procedures and services for the northern region. The service is enabled for those procedures that are not yet incorporated in the Single Services Portal and that to date require a personal visit to the offices in the capital city. The project will then be extended to other regions in the country.
The Presidency says that a public consultation will be soon carried out intended to reduce to zero the time required for sanitary registration processes for products endorsed by the FDA in the United States and the EMA in Europe.
The Presidency says that as part of the second phase of the red tape reduction effort, a single registry for regulatory measures is contemplated to inform the population about the requirements. The second phase includes a participatory effort by the general public in new administrative regulations and the carrying out of public consultations. In addition, the platform will have a universal citizen authentication component, which will allow biometric validation of users, thus adding a new layer of security in the provision of services and data protection.
Read more in Spanish:
Presidency
5 October 2022