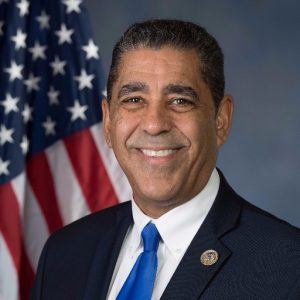 US Representative Adriano Espaillat urges the Dominican Republic to apply for new funds available by the United States government to combat administrative corruption, Noticias SIN reports. The funds are part of the Caribbean Basin Security Initiative program. The United States Department of State's Bureau of International Narcotics and Law Enforcement Assistance (INL) issued the Notice of Funding Opportunity (NOFO), and the fund application needs to be received by 26 October 2022.
Espaillat says the funds are available for the Dominican Republic to be used in a project that seeks to help the country to effectively fight corruption, transnational crime, modernize the justice sector, and streamline processes to be more efficient and transparent. The funds can be used to strengthen democratic institutions, dismantle criminal networks, and develop new legal-operational tools against financial crimes.
Adriano Espaillat is the first Dominican American to serve in the United States Congress and a member of the House Appropriations Subcommittee on State, Foreign Operations, and Related Programs.
Read more in Spanish:
Noticias SIN
Espaillat