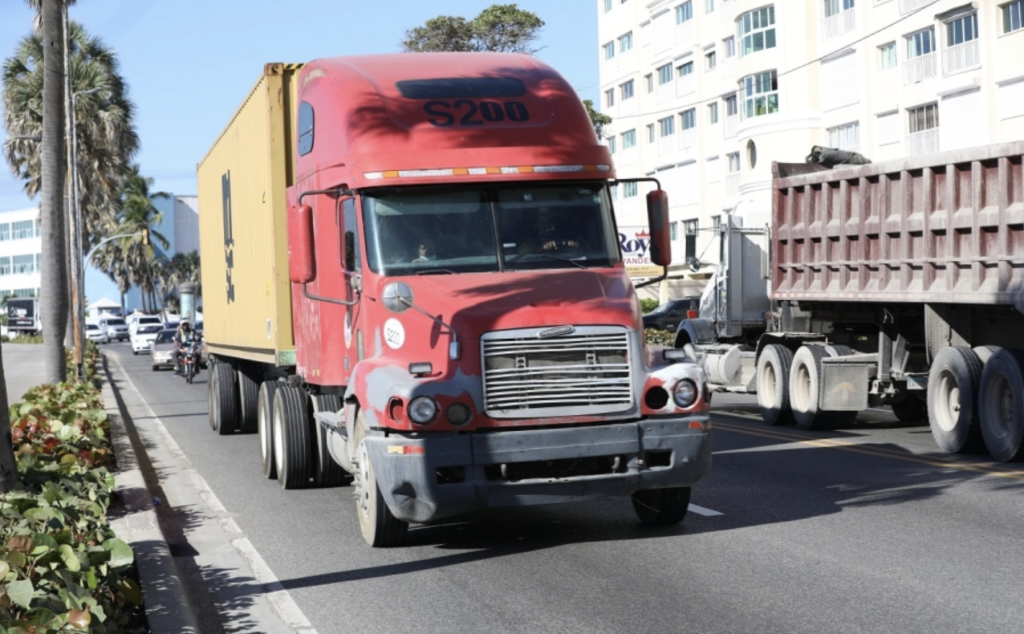 The National Institute of Transit and Ground Transport (Intrant) released the annual goods transportation schedule for the Christmas and New Year's holidays. Cargo vehicles need to request special permits to take to the roads on Friday, 23 December at 6am until Monday, 26 December at 5am. Then again, from Friday, 30 December at 6am to Monday, 2 January 2023 at 5am.
Intrant informed that the vehicles exempted from this prohibition are pickup trucks, vans, ambulances, emergency vehicles and those dedicated to water tanker service, sanitation, road assistance, electricity, cable, telecommunications, maintenance and urban hygiene.
The institution informed that those interested in obtaining circulation permits for these dates may apply for them from today until Thursday, 22 December 2022, at 3pm, through Intrant's web page www.intrant.gob.do. Payment is made online to receive the QR permit for inspection purposes.
Intrant says permits are being granted to trucks that carry fuel, water, food supplies, medicines, medical equipment and hospital waste services, supplies for electricity generation, packaging, disposable papers, transport of valuables and organization of events.
In compliance with Intrant Law 63-17 and Regulation 258-20 on this mode of transportation, Intrant specifies that cargo vehicles may not exceed the maximum speed of 70 km/h on trunk roads and must circulate in the right lane.
Read more in Spanish:
Intrant
23 November 2022