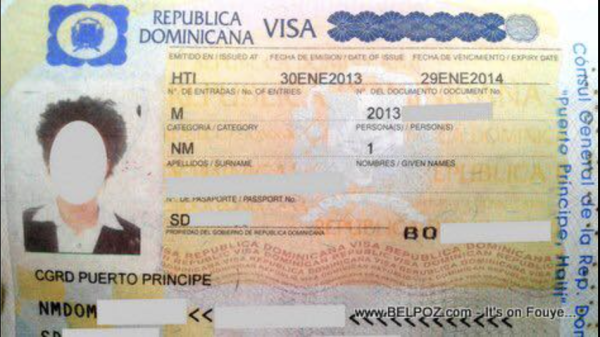 Listin Diario's front page story describes the black market for visas for Haitians to travel legally to the Dominican Republic. The newspaper reports the Dominican government has issued 726,300 visas for Haitians since 2015.
The newspaper report points out that the irregularities with the visa issuing were found to be only happening with the consulates in Haiti.
An editorial in the 28 November issue of Listin Diario reads:
"Everything indicates that the granting of visas to Haitians has become, in the last seven years, one of the most lucrative businesses for a mafia that manages and sells them in a 'black market'."
"It is striking that, in that period, from 2015 until the middle of this year, 89% of the 818,885 visas granted by the country, have been issued by Dominican consulates in Haiti."
The newspaper calls attention to what it describes as "a network parallel to the consulates, but undoubtedly in connection with officials, which promotes, diligences and charges commissions for visas."
"This is a superb irregularity that must be stopped immediately if the government really wants to exercise a better control of the flow of Haitians entering the country, whether or not they have official permission to do so," stresses the editorialist.
The newspaper makes the point that "in a country [Haiti] with so many thousands of undocumented citizens, lacking even birth certificates and identity cards, it is curious that there has been such a voluminous issuance of visas, when it is known that the border between the two countries is so vulnerable."
Read more in Spanish:
Listin Diario
Listin Diario printed version 28 November 2022
28 November 2022