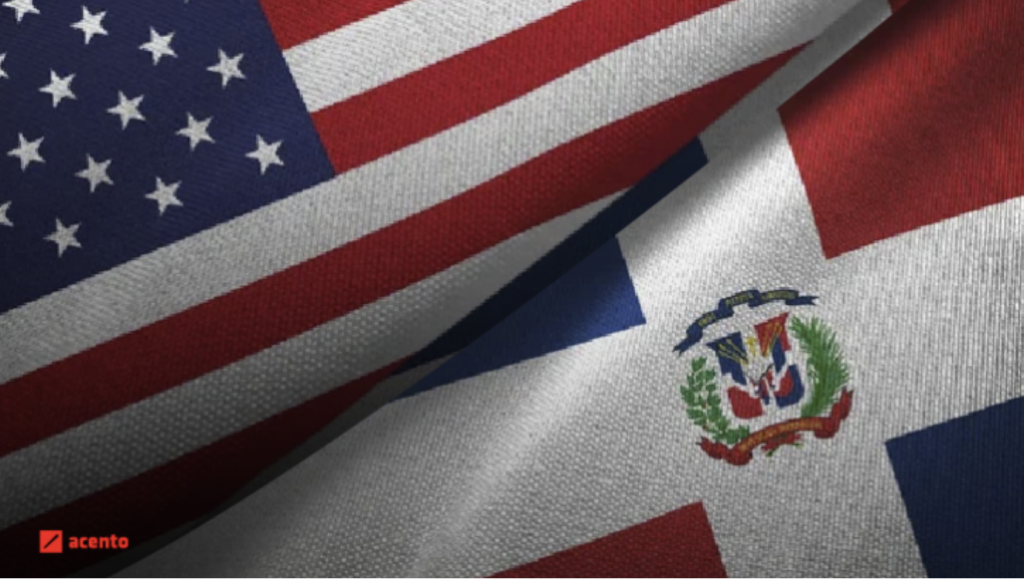 The Acento news group has indicated that there are at least five issues that are causing problems between the United Nations, United States and the Dominican Republic. The elephant in the room is, of course, Haiti. The neighboring country is currently undergoing a chaotic period where law enforcement and public safety are mere words on paper. Massive and illegal immigration across a nearly open frontier are one instance that causes huge costs to the Dominican government.
President Luis Abinader has stated on both national and international podiums that the Dominican Republic is not the solution to the Haitian crisis.
Combined with the issue of deportations, contraband and crime, the issues surrounding Haiti are certainly quite prominent. Making matters worse, most Haitians in Haiti are undocumented, creating a major security issue for the Dominican Republic.
Recently, the United States Embassy sent a note to the Dominican Republic questioning an alleged series of questioning for tourists of color from the United States. The embassy says some tourists were bothered by additional questioning by immigration agents. The Ministry of Foreign Relations rejected the accusations saying they were merely anecdotal.
Later on last week, the CNN news network reported massive deportation of unaccompanied minors, and this was also denied quite forcefully.
The Dominican Republic has rejected the constructing a refugee camp on Dominican territory, and Foreign Minister Roberto Alvarez noted that it was this reason that the Dominican government did not sign the Los Angeles Agreement at the Summit of the Americas.
Then there was the most recent move by the United States, whereby the sugar from the La Romana sugar mill is no longer to be allowed into the US, due to alleged labor issues. La Romana sugar mill is known to be the sugar company to offer the best conditions to its workers of the three major operations in the country.
Finally, as a result of the move against the La Romana Corporation, the monthly luncheon held by the American Chamber of Commerce (Amcham) was boycotted by the Dominican business community with a reduced showing of government and business people, leaving the Amcham president Roberto Herrera struggling to find excuses, as the keynote speaker from the US Embassy watched a near-empty room.
José Monegro, executive editor of El Dia, on Twitter shares his chronology of events leading up to the Central Romana embargo on sugar exports to the United States.
The sequence:
The United States raises in the UN support for military intervention in Haiti.
It is proposed to look for a third country to receive Haitian refugees so that they do not go to the United States.
Proposes to the DR to host refugee camps.
The DR refuses to consider installing refugee camps.
US Embassy issues a travel advisory warning the DR mistreats American citizens of color by confusing them with Haitians.
Unicef claims that hundreds of unaccompanied children have been deported.
The United States says workers are mistreated in sugar mills and bans sugar imports from Central Romana.
Read more in Spanish:
Acento
Diario Libre
Diario Libre
TFI Global News
Diario Libre
28 November 2022