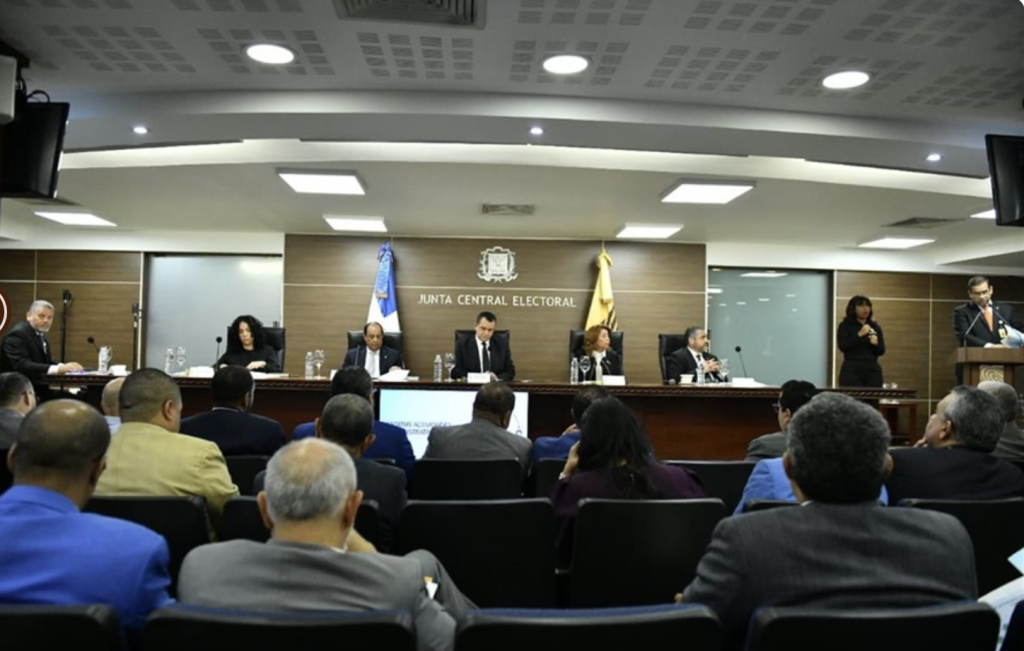 The Central Electoral Board (JCE) presented the schedule leading to the 2024 general elections. The election dates are Saturday, 18 February 2024 for the municipal election and Friday, 19 May 2024 for the presidential and congressional election. If a runoff election is needed in the case of the presidential election, this would be scheduled for Friday, 30 June 2024. This is the first time that elections are not scheduled on a Sunday.
JCE members Román Andrés Jáquez Liranzo, president and fellow members Rafael Armando Vallejo, Dolores Fernández Sánchez, Patricia Lorenzo Paniagua and Samir Chami Isa, together with JCE secretary general, Sonne Beltré made the announcement on 28 November 2022.
The JCE has made available a document with the important dates leading to the election.
Read more in Spanish:
JCE
JCE dates
29 November 2022