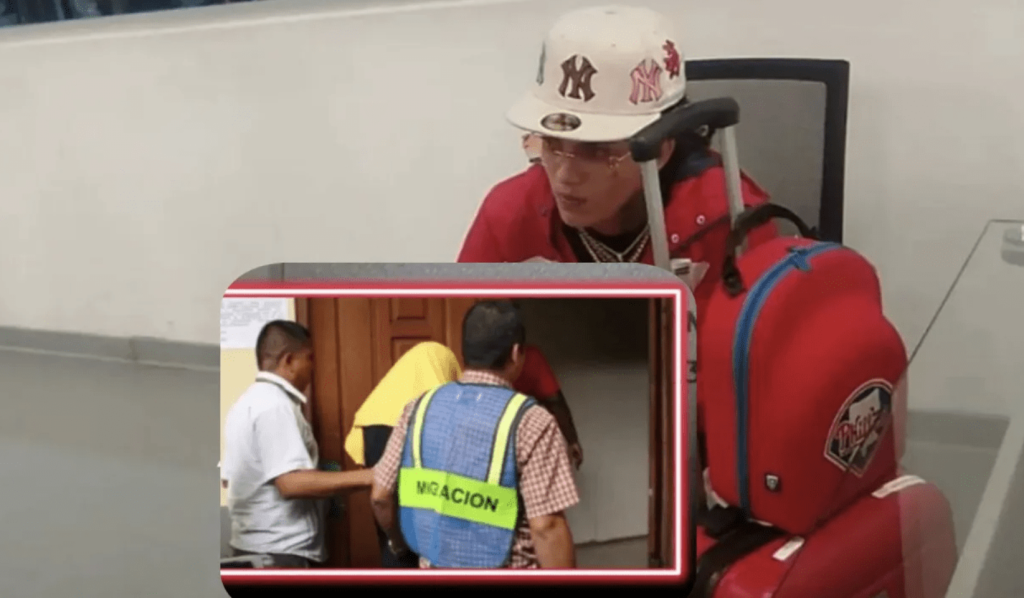 Urban music singer Elvis Manuel Santos Alcántara, better known as Onguito Wa, was prevented from traveling to Cartagena, Colombia on 30 November 2022. He attempted to leave the country early in the morning on an Arajet flight via the Las Americas International Airport.
The urban singer was detained before clearing Migration at the airport. He has a legal impediment to leaving the country due to a legal case pending in the judiciary for the death of a Haitian in a traffic accident on 30 October 2022.
Onguito Wa has denied he was driving the vehicle, but his girlfriend, who accompanied him at the time, said in an interview on Alofoke radio that Onguito was the driver. A personal friend of Onguito had said he was the driver of the vehicle, yet after the girl friend spoke up, he, too would deny he was behind the wheel when the accident occurred.
Onguito Wa does not have a driver's license.
The accident was captured on a surveillance video. An audio circulated where Onguito admitted to his mother he had killed a person.
Read more:
Noticias SIN
El Dia
1 December 2022