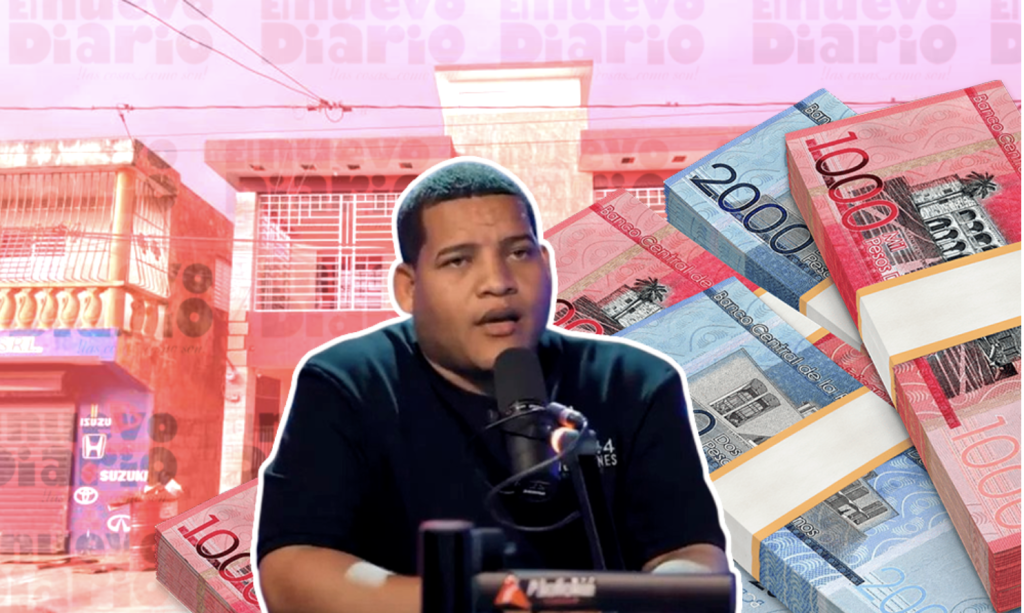 The hearing against Wilkin García Peguero, popularly known as Mantequilla, accused of swindling and death threats, will now be on Wednesday, 7 December 2022. After Mantequilla was arrested at the National Police headquarters in Santo Domingo, he was sent to the Monte Plata Palace of Justice to await preventive custody measures as his arraignment is prepared.
A coalition of lawyers that is defending at least 75 of the people that claim they were swindled by García Peguero, Mantequilla, through his company Inversiones 3.14, say their clients were victims of a "mafia structure."
Meanwhile, Jose Christopher, who is part of the pool of lawyers of the scam victims, went public on Somos Pueblo TV, alerting that he and his family have been threatened by Winston Peguero, brother of Mantequilla. The lawyer accuses Winston Peguero of being the mastermind behind the pyramid scheme that has affected the savings of hundreds of persons that live in the province of Monte Plata.
Mantequilla sold the people of his province on depositing funds with his operation because he had discovered a magic formula that could double their savings. The 314 operation was not legally incorporated and operated informally. r People handed in their money encouraged by initial stories of others who had doubled their capital.
In September 2022, Superintendent of Banks Alejandro Fernandez warned that the operation was but a pyramid scheme. Shortly after, commercial banks shut down Mantequilla's bank accounts at the Reservas, Popular and Scotiabank.
Diario Libre reports that Wilkin García Peguero revealed in early November 2022 that he owes around RD$150 million to at least 600 people who invested in his business hoping to double their deposits.
Read more in Spanish:
Hoy
Diario Libre
Somos Pueblo TV
5 December 2022