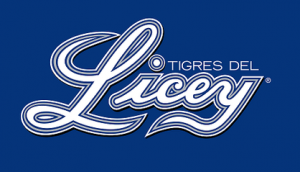 The Licey Tigers will travel to Venezuela for the Caribbean Series that starts this week in Venezuela. The games will be played 2 to 10 February at stadiums in Caracas and La Guaira. Eight teams are participating in the 65th Caribbean Series. They are Venezuela, Puerto Rico, Mexico, Panama, Colombia, and the Dominican Republic. Curacao and Cuba have guest status.
The games will be played at the 36,500-capacity La Rinconada Stadium in Caracas and at the 14,300-capacity Jorge Luis García Carneiro Stadium in La Guaira, Venezuela.
Venezuela had not hosted the competition since 2014, when it was held on the island of Margarita. The last time a Venezuelan team won the title was in 2009, in Mexico, with the Tigres de Aragua.
In 2022, Caimanes de Barranquilla, a Colombian Professional Baseball League team, was crowned champions. They defeated Gigantes del Cibao of the Dominican Republic 4-1 in the final.
The "Gran Caracas 2023" Caribbean Series calls for playing four games a day, for a total of 32 games.
The Dominican Republic has won the most wins in the Caribbean Series — 20. The Tigres del Licey that this year represents the country lead the DR to 10 of those wins.
Read more:
Marca
Barranquilla Grid
Serie del Caribe
El Dia
31 January 2023