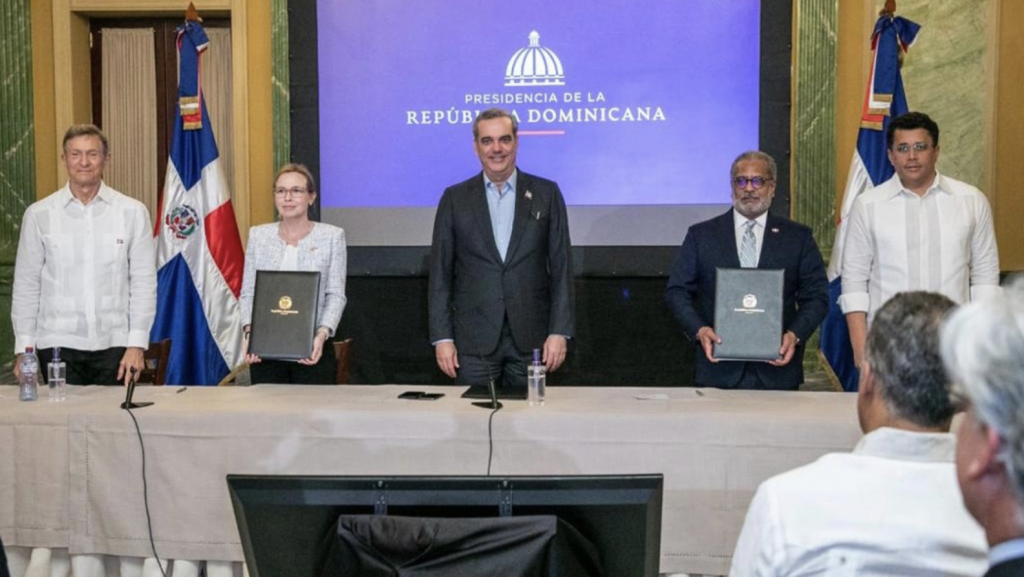 The Dominican government signed a new air transport agreement with Canada on Thursday, 2 February 2023 that will expand flight operations between the two countries. Tourism will benefit but also trade and connectivity.
The agreement authorizes airlines to operate beyond the current established frequencies. More airlines, flights and new destinations will soon be announced.
The agreement establishes that market conditions will determine frequencies and capacity of the agreed services. Traffic rights up to the Sixth Freedom are granted for passenger, cargo and combination flights.
The agreement covers charter or non-scheduled flights and provisions for code-share operations and ground handling services.
Airlines and airports of both countries will be able to operate direct flights and connections from any airport in the Dominican Republic and Canada.
For his part, the head of the Civil Aviation Board (JAC), José Marte Piantini highlighted the agreement will boost tourism and trade.
Canadian Ambassador Christine Laberge spoke of how this agreement will contribute to excellent bilateral and commercial relations between the Dominican Republic and Canada. "These relations will bring great economic benefits not only in tourism but also in areas such as mining, financial services, energy and manufacturing for Dominicans," said the ambassador.
The diplomat reported that in 2022, approximately 715,000 Canadians traveled to the DR from Canada to enjoy its beaches, good weather and the warmth of its people. "We are proud to be able to contribute to the tourism sector of the Dominican Republic and, therefore, to the economic well-being of all Dominicans".
Tourism Minister David Collado celebrated the agreement, saying it will strengthen the ties between both countries.
Canada is the second most important country in goods exported by the Dominican Republic. Last year, 9.2 million kilograms of cargo were exported by air to Canada, valued at US$37.2 million. 94% of the total weight of the produce exports was in vegetables, with 8.6 million kilograms.
This agreement was reached after negotiations and technical agreements carried out through the Civil Aviation Board (JAC) as of 18 February 2021, when President Luis Abinader granted full powers to the president of the Civil Aviation Board to negotiate for the country.
Also present for the signing of the agreement was Presidency Minister Joel Santos and Foreign Relations Minister Roberto Alvarez, airport and airline representatives.
Read more in Spanish:
Presidency
Hoy
Diario Libre
7 February 2023