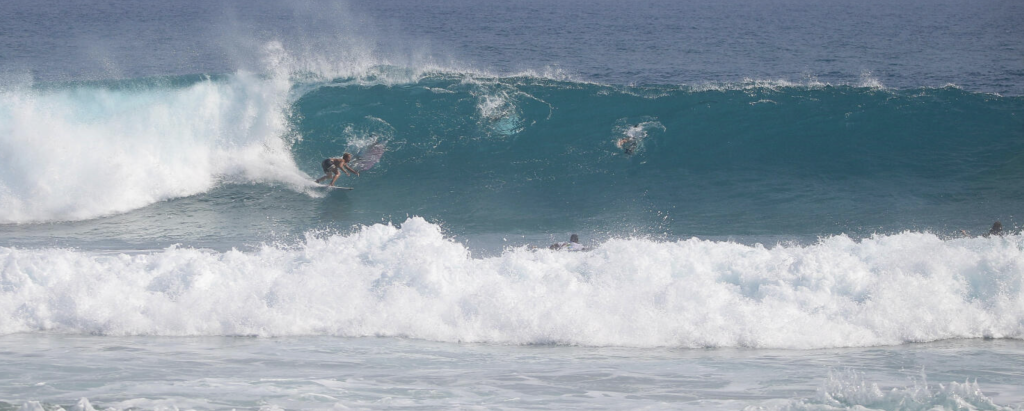 Several of the top surfers in the North American region are in Cabarete, Puerto Plata for the second edition of the Cabarete Pro, part of the World Surf League (WSL) Qualifying Series tour. The event is taking place 15 to 19 March 2023. This is an opportunity to experience ideal surf conditions, world-class competition, and the attractions of Cabarete, the water sports beach town par excellence.
As reported, the best WSL QS North American region surfers will be competing at Playa Encuentro, to the west of Cabarete town. Likewise, more than ten local surfers seek points in the qualifying event. The Dominican top three are Manuel Selman, Gianmarco Oliva and Max Self. Manuel Selman won the first edition of the tournament.
The Ministry of Tourism is sponsoring the event as part of its Surf & Wind City Cabarete project that supports the growth of wave and wind sports in the Cabarete community. Cabarete is known for its windsurfing, laser sailing and kite sailing events, too. It is also a fun city, with lots of shops and restaurants, and small and medium-sized hotels for the comfort of those who travel there for the water sports.
Read more:
World Surf League
World Surf League
15 March 2023