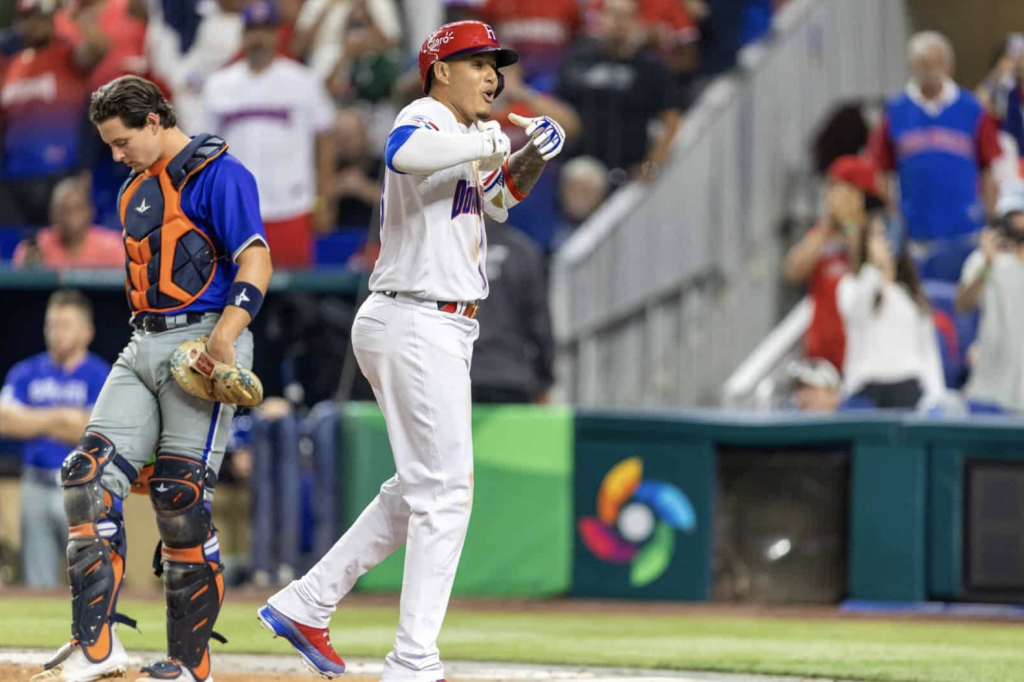 Long-standing traditional rivals Puerto Rico and the Dominican Republic are set for a much-anticipated matchup on Wednesday, 15 March 2023. The game will decide who will be the second team to move on in the World Baseball Classic qualifying rounds.
The game is a win-or-go-home situation for each of the two Caribbean rivals that both have won all their games except the games against Venezuela. Venezuela is undefeated in the World Baseball Classic taking place in Miami, Florida, USA.
Both Puerto Rico on Monday and then the Dominican Republic on Tuesday defeated Israel with the same score of 10-0 to reach the final game with standings of 2-1.
The Dominican Republic, Israel, Venezuela, Nicaragua and Puerto Rico are in Pool D.
The 20 teams have been placed in four pools of five teams for the first round of the 2023 World Baseball Classic, with each team playing the others in its pool once each and the teams with the two best records in each pool at the end of this round advancing to the knockout stage.
MLB reports that the Dominican Republic has the slight edge over Puerto Rico in the World Baseball Classic, winning three of the past five meetings between the two rivals. The Wednesday game will be televised on Pio Deportes Radio TV will on Coral 39 and TeleAntillas (Channel 2).
Past winners of the WBC are Japan (2006), Netherlands (2009), Dominican Republic (2013) and United States (2017).
Read more in Spanish:
MLB – WBC
Diario Libre
Noticias SIN
N Digital
15 March 2023