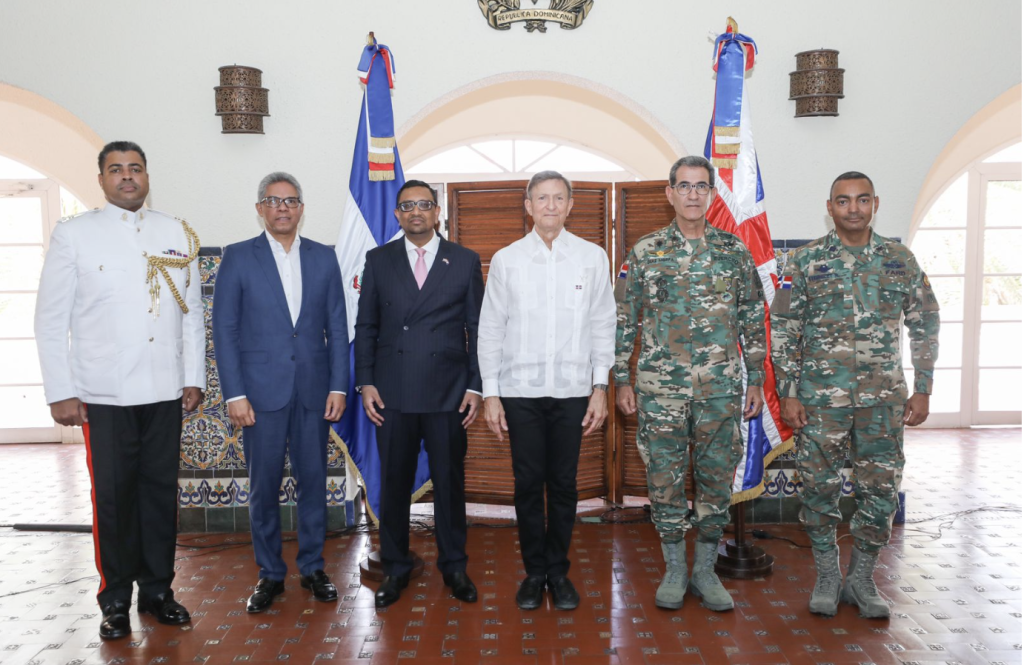 The Dominican Republic and the United Kingdom signed a Declaration of Intent for defense, security and crisis management cooperation on 16 March 2023.
Foreign Relations Minister Roberto Alvarez, and the ambassador of the United Kingdom Mockbul Ali signed for the two states.
In a press release, the Ministry of Foreign Relations explains that in a first phase, the agreement contemplates that the Dominican government will acquire four advanced generation Agusta Westland (AW169) helicopters, with which it seeks to improve air capacity, security and disaster protection tasks.
Likewise, the exchange of best practices and knowledge in these areas is foreseen, as well as the preparation of programs, projects and specific actions to promote peace, international security, respect for human rights, sustainable development and the strengthening of democracy.
Foreign Minister Alvarez said during the declaration signing ceremony that "it is not fortuitous to say that this agreement comes at a key moment in terms of security and defense for our countries since the current reality is such, circumstances from which only together we can advance correctly and prosper, leaving no one behind."
Ambassador Mockbul Ali said: "We are signing an agreement on defense, security and crisis management that will continue to strengthen the leadership of the Dominican Republic in the region. Their security is our security and today we take a giant step towards its transformation. We applaud the brilliant vision of His Excellency President Luis Abinader in this regard."
Both nations agreed that the entities responsible for the operation and coordination of the agreements will be the British Embassy in Santo Domingo, on behalf of the United Kingdom, and the Ministry of Defense, on behalf of the Dominican Republic.
Present at the event on the Dominican side were the Minister of Defense, Lieutenant General Carlos Luciano Diaz Morfa; the Commander General of the Air Force, Carlos R. Febrillet Rodríguez; and the advisor to the Executive Branch on financial matters, Pablo Portes.
UK Ambassador Mockbul Ali has concurrent accreditation to Haiti.
Read more in Spanish:
Mirex
20 March 2023