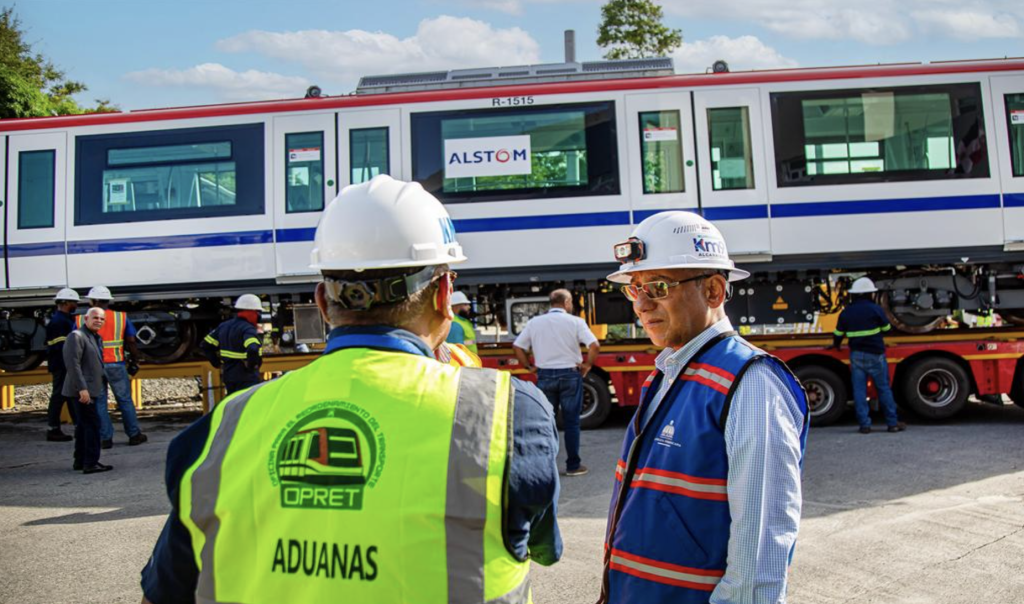 The Office for the Reorganization of Transportation (OPRET) reported on Friday, 15 September 2023 the arrival of six more rail cars part of the Santo Domingo Metro Line 1 expansion project and rails for the expansion of the Greater Santo Domingo mass transit service.
Regarding the railcars, Opret recalled that last 12 July 2023, the arrival of the first shipment of six of a total of 72 railcars was reported. The train cars are arriving six at a time per month until the total amount is completed.
The first 900 tons of rails to be used in the Line 2C Extension Project to Los Alcarrizos, whose work continues at an accelerated pace, also arrived with the shipment. This is the first of two shipments of rails from Gijón, Spain, corresponding to 912 units. The shipments will enable the doubling of the metro's passenger transportation capacity.
"The rolling rail is a fundamental element of the railway whose function is to support and guide the rolling stock, that is why we are here making sure that everything goes well and as part of our commitment to this important project that will change the lives of thousands of citizens," said the executive director of the Opret, Rafael Santos Perez, when receiving the units.
The delivery of these rails and their manufacture is in charge of the contractor ASCH for €3,569,861.33 and a second and last batch is expected in the coming months.
The Metro is also expanding to include an additional 7.3 kilometer stretch with the construction of five new stations. Line 2C is scheduled to be completed by the beginning of 2024. It is intended to relieve traffic congestion from Los Alcarrizos to Km 9 (María Montez Station).
Read more in Spanish:
Opret
18 September 2023