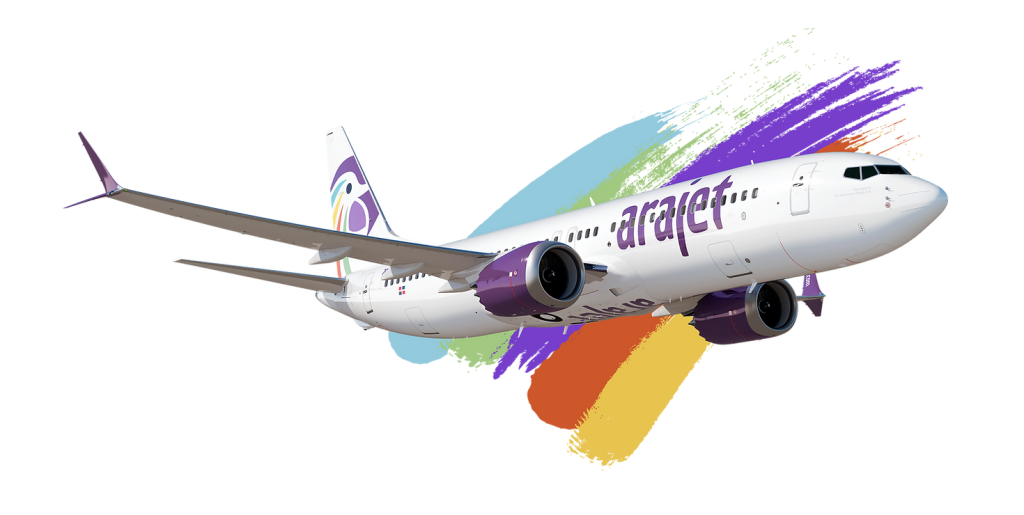 Arajet has begun its non-stop flights from Montreal's Trudeau International Airport (YUL) to Las Americas International in Santo Domingo (SDQ). Arajet also flies from SDQ to Pearson International in Toronto, Canada.
The flights now allow Dominican travelers to connect to destinations abroad using the gateways of Toronto and Montreal.
Arajet flies to 22 destinations in 16 countries in the Americas.
Arajet offers four weekly flights to Montreal on Tuesdays, Wednesdays, Fridays and Saturdays, departing from Santo Domingo to Montreal at 6am and from Montreal to Santo Domingo at 11:10am. The flights have a duration of 4 hours and 30 minutes.
Víctor Pacheco, founder and CEO of Arajet, highlights the importance of the new routes to Canada. "Arajet continues to change the history of commercial aviation, being the first and only Dominican airline that connects Montreal with Santo Domingo," he said. He described SDQ as the new hub of the continent, through which travelers from Montreal can now connect to Santiago de Chile, Medellín, Sao Paulo, Cartagena, Aruba, Saint Marteen, Kingston and Curacao at the lowest prices on the market with the best service on board in the region.
Dominican ambassador to Canada, Frank Hans Dannenberg Castellanos stated on the inaugural date: "The Embassy of the Dominican Republic is pleased to inaugurate this Arajet flight. This marks a significant step in the interconnection between Quebec, Canada's largest French-speaking province, and Latin America, through the Dominican capital of Santo Domingo, making mobility between the two regions more fluid and frequent and strategically strengthening international relations between Canada and the Dominican Republic."
Arajet began operations in September 2022. The airline recently celebrated transporting its 500,000th passenger. The traveler on the Santo Domingo-Medellín route received a gift of two roundtrips. The airline expects to transport 1.5 million travelers in 2024. The airline stated in a press release that it expects to transport up to 10% of the tourists traveling to the country in 2024.
Read more in Spanish:
Ministry of Tourism
14 November 2023