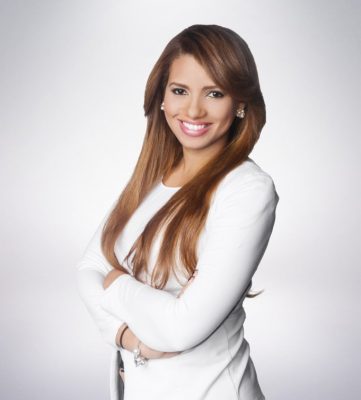 She was very effective at what she put her heart and soul to. Kinsberly (Kimberly) Taveras graduated as a chemical engineer from the state university (UASD), moving from student politics to local politics, winning the city government of her small town, and then that of bigger town Pedro Brand. As a rising young star in the then opposition Modern Revolutionary Party, she worked hard to help the party win in the municipal, congressional, and presidential elections in 2020. She was then named Minister of Youth. Reports are favorable on the plans that she has underway for young people at the Ministry of Youth.
Meanwhile, she was also very good in business. She did what politicians throughout her lifetime have done: use their influence for personal gain.
She followed the example of other successful politician-entrepreneurs. Only now, she is being told that her schemes, while "normal," violate the law.
It has worked well for her so far. At 33 years old she has accumulated more than RD$77 million in assets thanks to a scheme of renting garbage trucks to other PRM city governments. Her two biggest clients are the city governments in Hato Mayor and Santo Domingo East.
Investigative journalist Nuria Piera aired a TV show with clear evidence of wrongdoings. Shortly after, the Procurement Agency announced the suspending of her permission to sell to the state. Mayors and city councilors are banned from being state contractors. Her case is investigated by the Ethics and anti-corruption authorities of the Abinader administration.
All eyes are on the case that could be a first. People wonder if Abinader will take the giant step to stop profiteering among government officers. Thousands of others who are doing more of the same would need to follow.
Meanwhile, the highly efficient "Kimberly" has many supporters. People in her small town of Guayiga say she was the best mayor they ever had. A report in Listin Diario says people could see her as a martyr or a victim of the political system.
Read more:
Listin Diario
DR1 News
13 October 2020