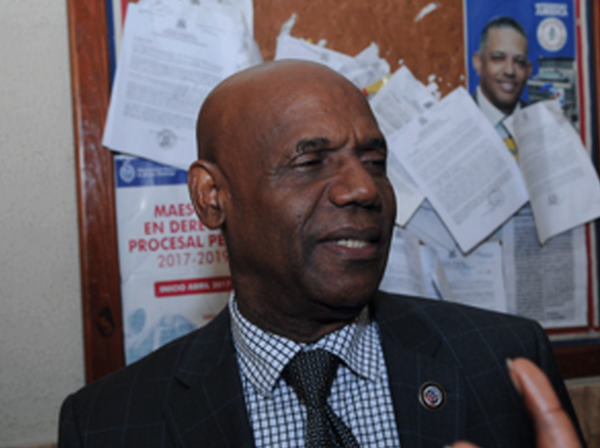 Judge Jose Alejandro Vargas decided he will hear the opposition to the definite filing in favor of eight involved in the US$92 million Odebrecht bribes case. Former Attorney General Jean Alain Rodríguez and Narciso José Escaño Martínez, interim head of the Specialized Prosecution for Administrative Corruption (Pepca) closed the case before leaving office. The definite filing of the case was revealed when a new Attorney General was named,
Judge Vargas, who coordinates the investigative courts, appointed himself to hear the objection to the definitive filing after judge Keila Pérez Santana turned down the case. Judge Vargas is responding to opposition presented by the Fundación Alianza Ciudadana.
Alianza Ciudadana requests that the court revoke the closing of the case and order Pepca to continue and expand the investigations taking into account the social impact of the Odebrecht bribes scandal crime.
The closing of the case was ordered in September 2019 and favors Temístocles Montás, Alfredo Pacheco, César Sánchez, Bernardo Castellanos, Julio César Valentín, Máximo D' Oleo, Ruddy González and Radhamés Segura. The document is signed by former Attorney General Rodríguez and interim Pepca prosecutor, Escaño Martínez.
Wilson Camacho has said that the closing of the case was irregular because the document was issued when the former head of the Pepca, Laura Guerrero Pelletier was away on a leave of absence.
Read more in Spanish:
Listin Diario
Attorney General Office
8 December 2020