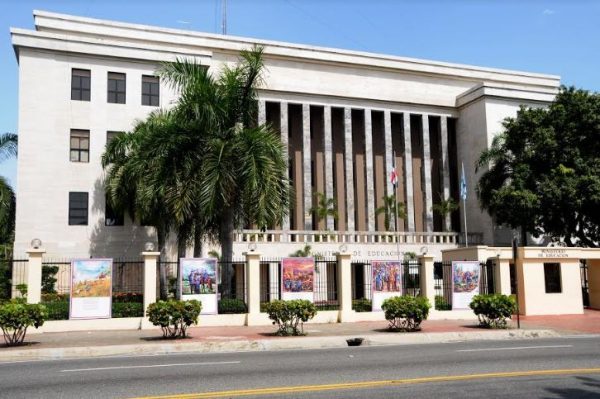 The Ministry of Education insists on excluding thousands that completed higher education programs from the competition to hire teachers for the 2021-2022 public school year. The students that are being left out had completed their studies but are missing the formality of graduation to get their titles. The 2021-2022 school year begins with in-person learning as of 20 September.
Diario Libre reports that the examination for the selection of 19,181 teachers and school principals begins on 8 September 2021 and excludes graduates of the Teachers of Excellence program that sought to raise the quality of public education. The Dominican Initiative for Quality Education (IDEC) has protested the Ministry of Education decision.
Education Minister Roberto Fulcar has insisted that the competition is not exclusive and that, therefore, "the graduates of this program have had the same opportunities as the others, as long as they have completed their studies and have the corresponding degrees."
The Ministry of Education explains that to choose public school teachers, the Ministry is working with the Institute of Measurement and Evaluation of the Catholic University of Chile, the company Desarrollo S.R.L. financed by the World Bank and the company Evaluaciones Psicológicas Sistémicas.
Teachers that make the 70% grade will qualify for the jobs, says the Ministry in a letter to IDEC. The letter states that regarding the interview score, "the criteria for assigning the percentage adheres to national and international technical recommendations, but also skills will be evaluated according to pre-established criteria and scores, to eliminate the subjectivity of the interviewer."
The applicant will be given a general cognitive skills test, followed by a disciplinary and pedagogical knowledge test. To continue to the second stage, the applicant must accumulate in the sum of these two tests the equivalent of 70% as minimum score, that is, 49 points out of 70. The interview will have a value of 30 points.
The IDEC has urged there be transparency in the assessment and the Ministry has responded that this is the responsibility of the Deputy Ministry for Teacher Accreditation and Certification.
The Ministry says that a record of the general results will be generated so that any institution or person can view them at the Ministry of Education website.
Regarding the number of positions to be filled, the Ministry says that the Planning Department of the Ministry of Education has a statistical mechanism that identifies the need for teachers based on pre-established variables and in addition, a validation was carried out by the Deputy Ministry of Technical and Pedagogical Affairs and the Directorate of Human Management.
Read more in Spanish:
Diario Libre

8 September 2021