Apr 1, 2014
10,042
6,202
113
They arrest a police corporal and three other men accused of beating and assaulting two tourists in Sosúa.​
A corporal of the National Police was arrested along with three other men after allegedly having beaten and assaulted two tourists in the municipality of Sosúa, for which they will be brought to justice, according to the authorities this Saturday.
This is Corporal Elvis Francisco Ramos Silverio, 28, who is attached to the Preventive Police (S6) in Santiago de Los Caballeros, as well as Alejandro Quiroz Torres, 37, Quilvio Pérez Moreta, 31, and Genaro Padilla Cabrera, 42. .
According to the report, the detainees intercepted the US citizens Blyden Chamel and Walker Raymond on Pedro Clisante street in the Batey sector, in Sosúa, hitting the first and pointing at the second to strip them of a guilloche and a gold chain respectively.
The other two arrested
After committing the criminal act, the four defendants fled aboard the Kía car, Plate A627994, but were captured by a police patrol after a several-kilometer chase on the main Sosúa-Montellano highway.
Weapons and clothing that occupied the arrested
While the physically assaulted tourists were cured and sent to the Gregorio Luperón General Hospital in Villa Montellano and then returned to the New Garden hotel in Sosúa where they are temporarily staying.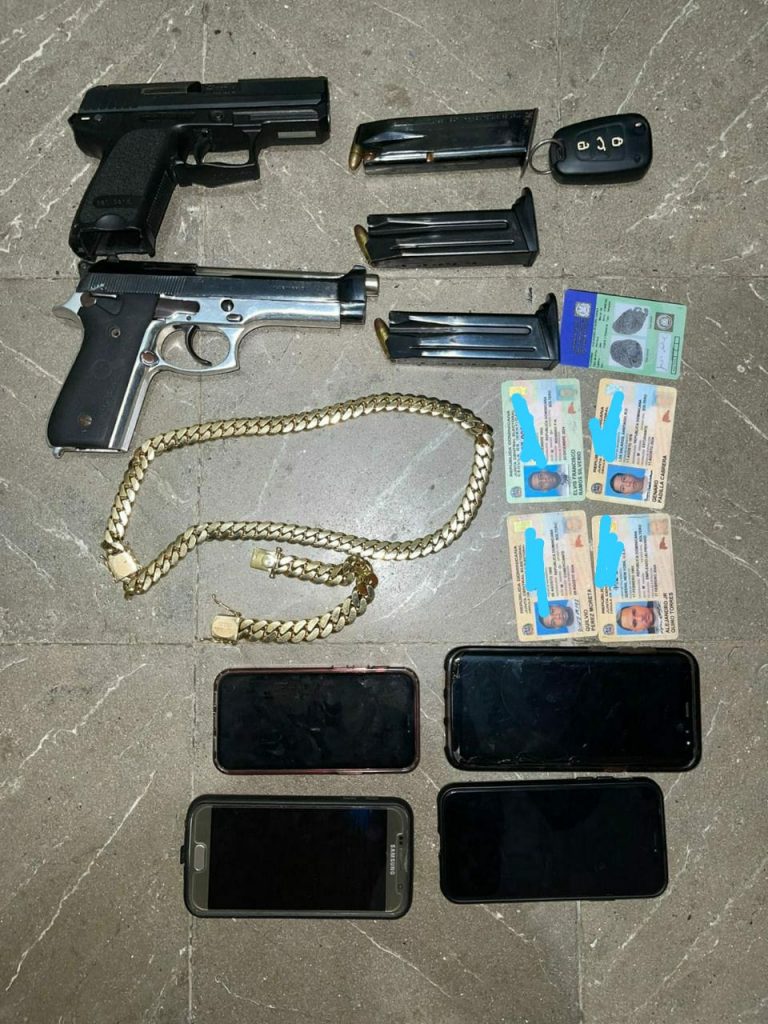 An unofficial source confirmed to this editor that the arrested were seized the precious clothes that they took from the tourists, as well as two automatic pistols with three chargers and four mobile phones (cell phones).
Source. GenteTuYa