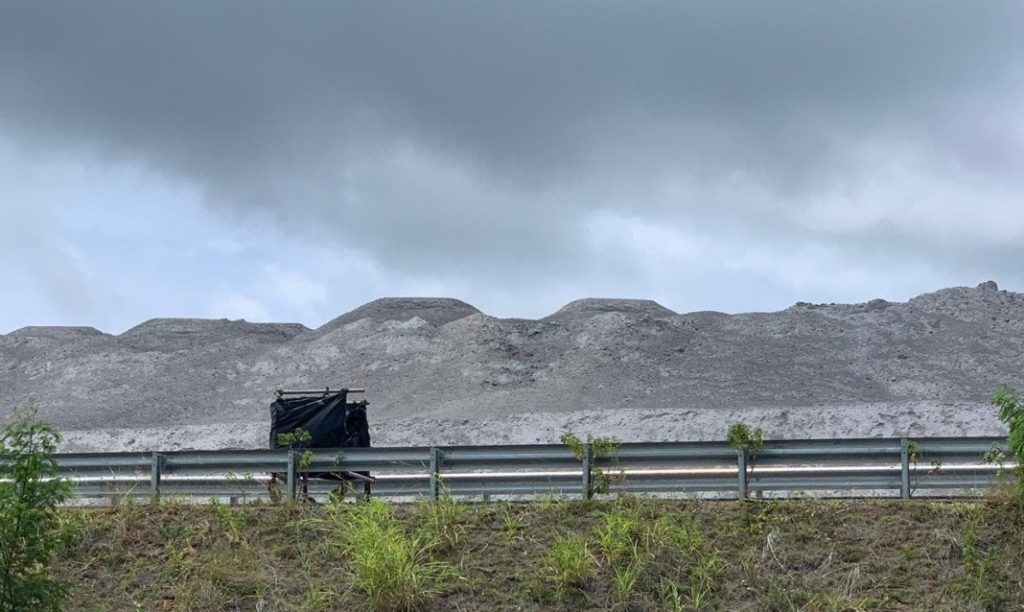 The National Committee for the Fight Against Climate Change (CNLCC) and the Institute of Lawyers for the Protection of the Environment (INSAPORMA) report that the mountains of toxic ash in Punta Catalina have doubled in size, despite the high risk that the area will be affected by a tropical storm or hurricane this hurricane season.
The entities published photographs and a video taken Friday, 31 July 2020. The images of the mountains of these ashes appear twice as high as the first photographs taken two months ago, on Sunday, 31 May.
The entities warn about the threat the fly ash represents for health, production and the environment. Around 100,000 people are in danger of being impacted by this toxic waste and the other sources of contamination of this thermoelectric plant.
The document denouncing the increasing stocks of fly ash warns that we are now in the hurricane season, when the risk of floods, storms or hurricanes could turn the toxic ashes and the stored coal into an ecological disaster in the province of Peravia.
They describe as irresponsible the authorities that have allowed the dumping of this waste in violation of the environmental license, the Environmental Law and the Constitution of the Republic, and have done nothing to reduce or move this ash.
They proposed that the only really effective solution for Punta Catalina, which is a "super factory" of toxic ashes, is to convert the two coal plants of this plant to natural gas.
They considered that it is impossible to keep these ashes next to the coast and surrounded by communities and crops. The relocation of the fly ash to another place would have a very high cost. The volume of waste is estimated at 400 thousand tons per year.
Read more in Spanish:
Somos Pueblo
3 August 2020